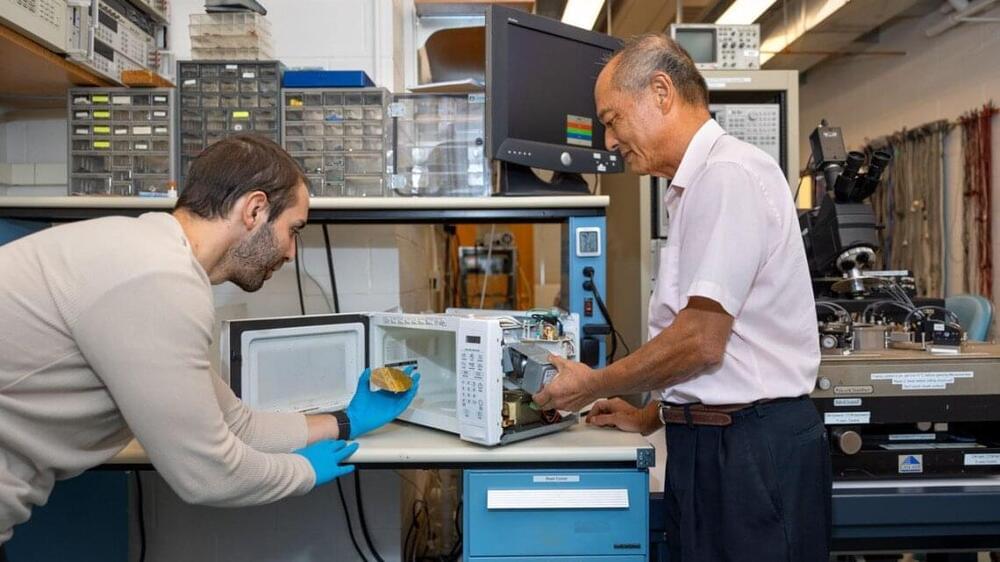 A household microwave oven modified by a Cornell engineering professor is helping to cook up the next generation of cellphones, computers and other electronics after the invention was shown to overcome a major challenge faced by the semiconductor industry.
The research is detailed in a paper published in Applied Physics Letters. The lead author is James Hwang, a research professor in the department of materials science and engineering.
As microchips continue to shrink, silicon must be doped, or mixed, with higher concentrations of phosphorus to produce the desired current. Semiconductor manufacturers are now approaching a critical limit in which heating the highly doped materials using traditional methods no longer produces consistently functional semiconductors.