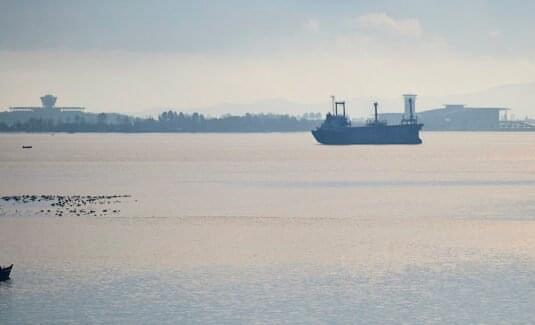 New artificial intelligence and space radar technology has uncovered scores of vessels hiding outside North Korea's largest port, laying bare the sheer number of ships looking to cover their tracks in unprecedented detail.
The finding comes courtesy of Global Fishing Watch's (GFW) synthetic aperture radar (SAR) data, which reveals hundreds of vessels, many of them cargo ships, outside of Nampho in recent weeks despite not broadcasting over traditional maritime channels.
While vessels entering North Korean waters often switch off their automatic identification system (AIS) transponders to avoid detection by sanctions monitors, open-source satellite.