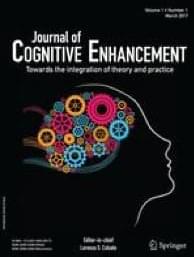 Since the beginning of human storytelling, enhancing oneself to a "better version" was of vital interest to humans. A twenty-first century-philosophical movement called transhumanism dedicated itself to the topic of enhancement. It unites discussions from several disciplines, e.g. philosophy, social science, and neuroscience, and aims to form human beings in desirable ways with the help of science and technology (Bostrom, 2005; Loh, 2018; More, 2013). Enhancement is the employment of methods to enhance human cognition in healthy individuals (Colzato et al., 2021), thereby extending individual performance above already existing abilities. It should thus be distinguished from therapy, which is the application of methods to help individuals with illnesses or dysfunctions in restoring their abilities (Viertbauer & Kögerler, 2019). Although enhancement methods bear psychological implications, there is hardly any psychological research on them. However, as the use of enhancement methods has increased (Leon et al., 2019; McCabe et al., 2014), and with it the demand for official guidelines (Jwa, 2019), it is necessary to examine who would use these methods in the first place, especially because these technologies can easily be misused. Investigating personality traits and values of individuals who want to enhance themselves could not only support suppliers and manufacturers of enhancement technologies in creating guidelines for using enhancement, but also raise more general awareness on which individuals might be in favour of enhancement.
In previous studies investigating the intersection between enhancement and personality traits or values, vignettes were used to describe enhancement methods and to measure their acceptance among participants (e.g. Laakasuo et al., 2018, 2021). Thus, subjects were asked to read scenarios involving the use of a certain enhancement method and then—as a measure of acceptance—judge aspects (e.g. the morality) of the action undertaken in the corresponding scenario (e.g. Laakasuo et al., 2018, 2021). In the present study, we followed a similar vignette-based approach with a variety of different enhancement methods to investigate the link between the acceptance of enhancement (i.e., the willingness to use enhancement methods, hereinafter termed AoE), personality traits, and values. More specifically, we examined the acceptance of the most discussed cognitive enhancement methods: pharmacological enhancement, brain stimulation with transcranial electrical stimulation and deep brain stimulation, genetic enhancement, and mind upload (Bostrom, 2003; Dijkstra & Schuijff, 2016; Dresler et al., 2019; Gaspar et al., 2019; Loh, 2018).
Pharmacological enhancement has received much attention in the media and literature (Daubner et al., 2021; Schelle et al., 2014) and is defined as the application of prescription substances that are intended to ameliorate specific cognitive functions beyond medical indications (Schermer et al., 2009). The best-known drugs for cognitive enhancement are methylphenidate (Ritalin®), dextroamphetamine (Adderall®), and modafinil (Provigil®), which are usually prescribed for the treatment of clinical conditions (de Jongh et al., 2008; Mohamed, 2014; Schermer et al., 2009).