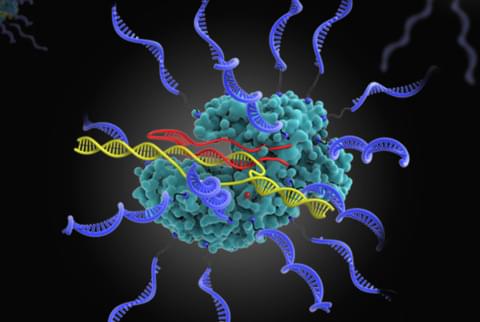 A team of researchers at Northwestern University has devised a new platform for gene editing that could inform the future application of a near-limitless library of CRISPR-based therapeutics.
Using chemical design and synthesis, the team brought together the Nobel-prize winning technology with therapeutic technology born in their own lab to overcome a critical limitation of CRISPR. Specifically, the groundbreaking work provides a system to deliver the cargo required for generating the gene editing machine known as CRISPR-Cas9. The team developed a way to transform the Cas-9 protein into a spherical nucleic acid (SNA) and load it with critical components as required to access a broad range of tissue and cell types, as well as the intracellular compartments required for gene editing.
The research, published today in a paper titled, "CRISPR Spherical Nucleic Acids," in the publication Journal of the American Chemical Society, and shows how CRISPR SNAs can be delivered across the cell membrane and into the nucleus while also retaining bioactivity and gene editing capabilities.