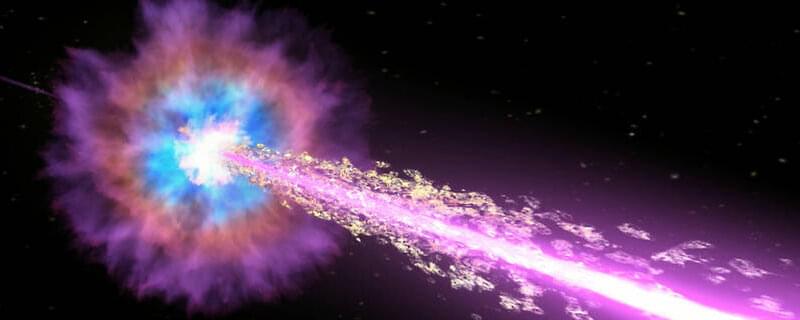 Astronomers around the world are captivated by an unusually bright and long-lasting pulse of high-energy radiation that swept over Earth on Sunday, Oct. 9. The emission came from a gamma-ray burst (GRB)—the most powerful class of explosions in the universe—that ranks among the most luminous events known.
On Sunday morning Eastern time, a wave of X-rays and gamma rays passed through the solar system, triggering detectors aboard NASA's Fermi Gamma-ray Space Telescope, Neil Gehrels Swift Observatory, and Wind spacecraft, as well as others. Telescopes around the world turned to the site to study the aftermath, and new observations continue.
Called GRB 221009A, the explosion provided an unexpectedly exciting start to the 10th Fermi Symposium, a gathering of gamma-ray astronomers now underway in Johannesburg, South Africa. "It's safe to say this meeting really kicked off with a bang—everyone's talking about this," said Judy Racusin, a Fermi deputy project scientist at NASA's Goddard Space Flight Center in Greenbelt, Maryland, who is attending the conference.