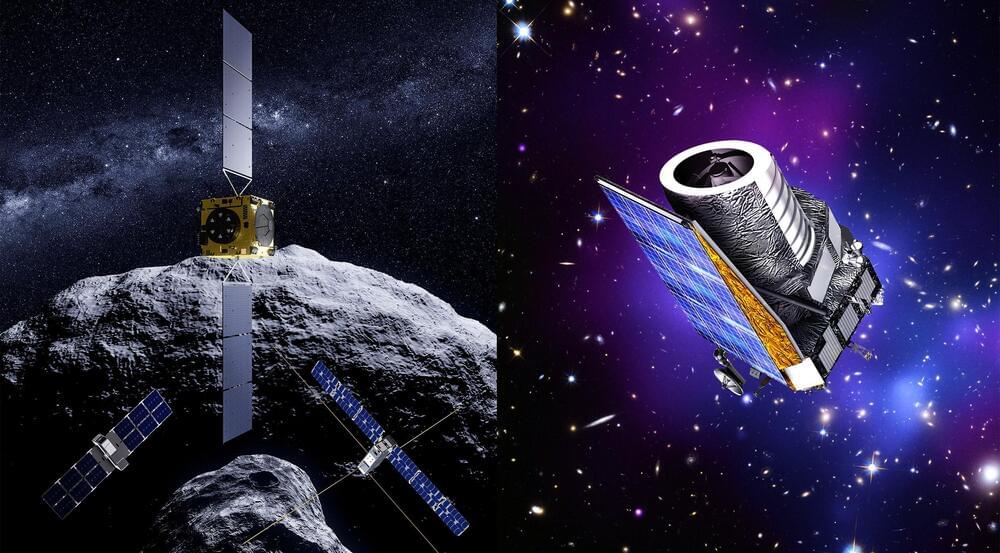 On October 17th, a NASA official speaking at an Astrophysics Advisory Committee meeting revealed that the European Space Agency (ESA) had begun "exploring options" and studying the feasibility of launching the Euclid near-infrared space telescope on SpaceX's Falcon 9 rocket.
In a major upset, director Josef Aschbacher confirmed less than three days later that ESA will contract with SpaceX to launch the Euclid telescope and Hera, a multi-spacecraft mission to a near-Earth asteroid, after all domestic alternatives fell through.
The European Union and, by proxy, ESA, are infamously insular and parochial about rocket launch services. That attitude was largely cultivated by ESA and the French company Arianespace's success in the international commercial launch market in the 1980s, 1990s, and 2000s – a hard-fought position that all parties eventually seemed to take for granted. When that golden era slammed headfirst into the brick wall erected by SpaceX in the mid-2010s, Arianespace found itself facing a truly threatening competitor for the first time in 15+ years.