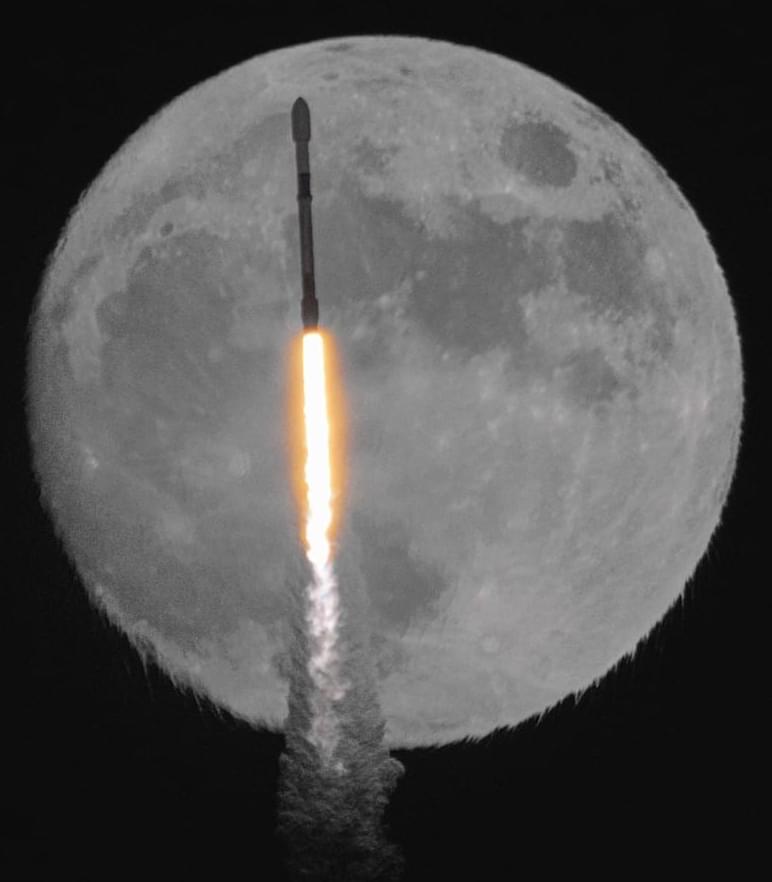 SpaceX launched a pair of four-ton Intelsat communications spacecraft from Cape Canaveral at twilight Saturday evening, two days later than planned after back-to-back scrubs, on the third flight of a Falcon 9 rocket this week.
The Falcon 9 rocket lit nine kerosene-fueled Merlin 1D engines and thundered away from Cape Canaveral Space Force Station at 7:05 p.m. EDT (2305 GMT) Saturday. Thrust vector controls pivoted nine main engines to steer the 229-foot-tall (70-meter) rocket due east from pad 40, and the Falcon 9 raced through the speed of sound in less than a minute.
Saturday's mission, carrying Intelsat's Galaxy 33 and 34 video relay satellites, marked the third Falcon 9 flight in a little more than three days, following back-to-back launches Wednesday.