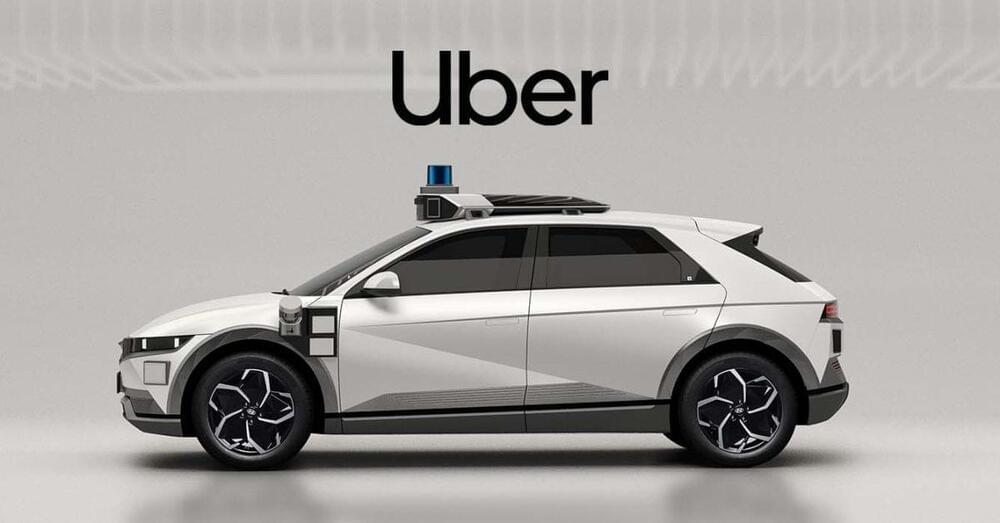 Rideshare provider Uber has signed a 10-year, multi-market commercial agreement with Motional – a developer of driverless robotaxis. As part of the agreement, Uber will deploy Motional's IONIQ 5 electric robotaxis in select markets at first, with the potential to reach millions of customers by providing both ride-hailing and delivery services autonomously.
Motional is an autonomous driving technology developer that exists as a joint venture between Hyundai Motor Group and Aptiv – specialists in advanced safety, electrification, and vehicle connectivity. It is headquartered in Boston with more recent offices in Santa Monica, California, where the company has been testing its driverless robotaxis built upon Hyundai IONIQ 5 EVs.
In 2021, the public got the first glimpse of Motional's IONIQ 5 robotaxis, which have completed a fully-autonomous cross-country drive in the US, in addition to 100,000 public rides. Prior to today's news, Motional has already had a working relationship with Uber Technologies ($UBER) that has consisted of autonomous food deliveries in the Los Angeles area.