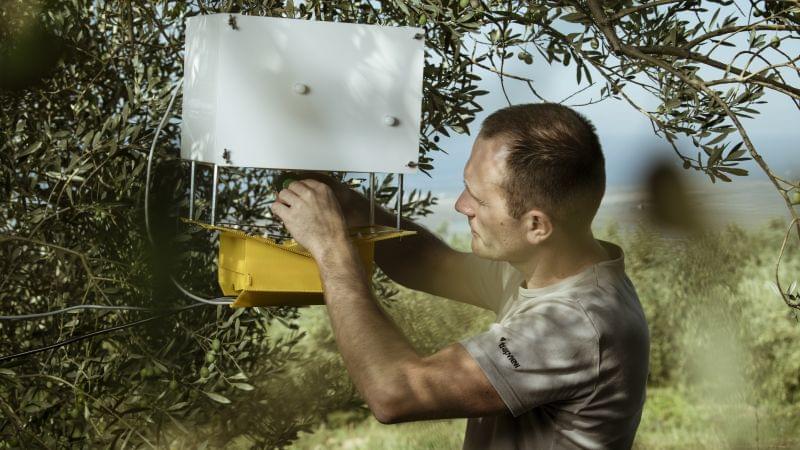 Pests destroy up to 40% of the world's crops each year, causing $220 billion in economic losses, according to the UN Food and Agriculture Organization (FAO). Trapview is harnessing the power of AI to help tackle the problem.
The Slovenian company has developed a device that traps and identifies pests, and acts as an advance warning system by predicting how they will spread.
"We've built the biggest database of pictures of insects in the world, which allows us to really use modern AI-based computing vision in the most optimal way," says Matej Štefančič, CEO of Trapview and parent company EFOS.