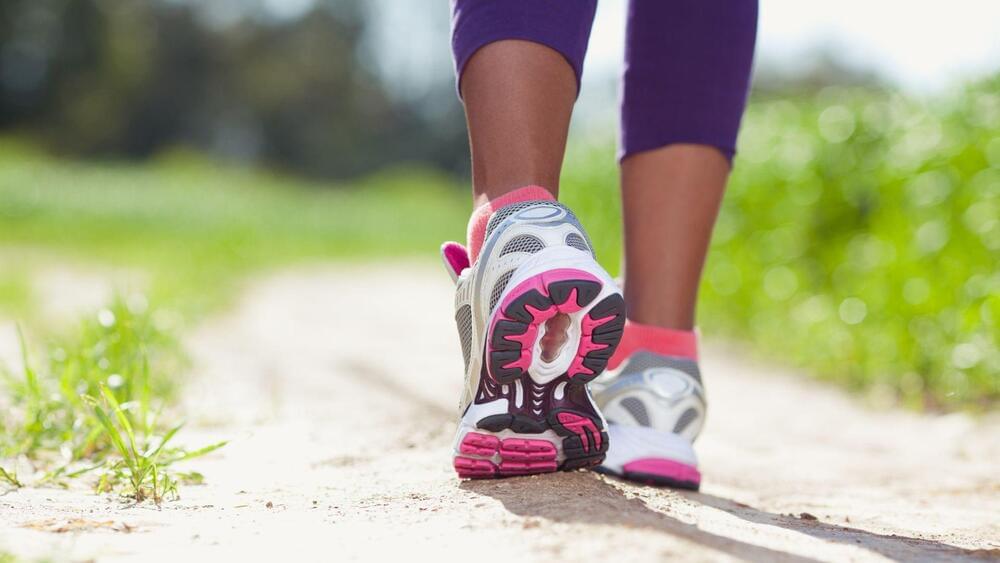 It leads to improved muscular endurance for the muscles of the lower legs while reducing the burden on our joints.
Walking doesn't require any special equipment or gym memberships, and best of all, it's completely free. For most of us, walking is something we do automatically. It doesn't require conscious effort, so many of us fail to remember the benefits of walking for health. But what happens if we stop walking on auto-pilot and start challenging our brains and bodies by walking backwards? Not only does this change of direction demand more of our attention, but it may also bring additional health benefits.
Physical activity doesn't need to be complicated.
---
RuslanDashinsky/iStock.
Yet walking is more complicated than many of us realize. Remaining upright requires coordination between our visual, vestibular (sensations linked to movements such as twisting, spinning or moving fast) and proprioceptive (awareness of where our bodies are in space) systems. When we walk backwards, it takes longer for our brains to process the extra demands of coordinating these systems. However, this increased level of challenge brings with it increased health benefits.