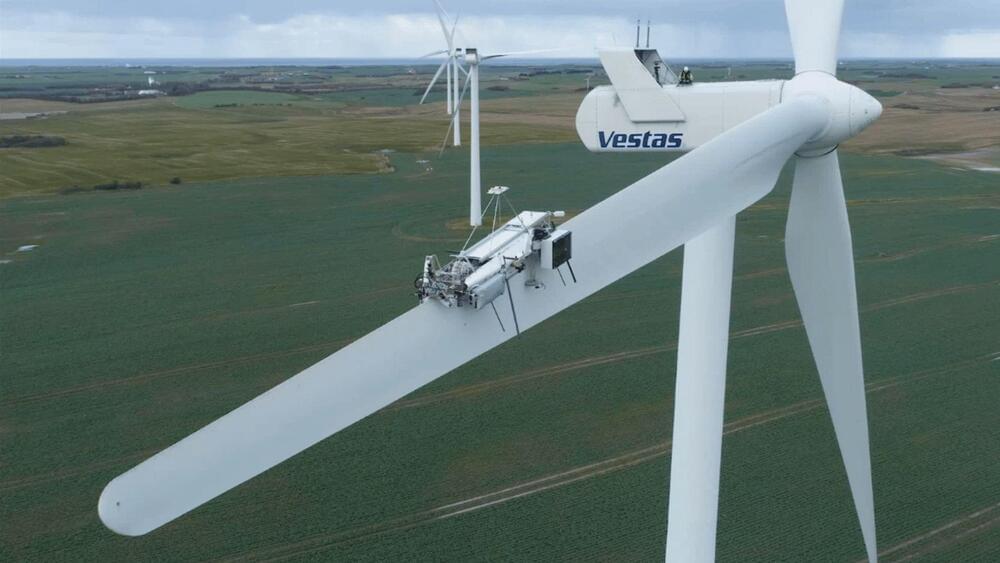 AI is used by the robotic solution to swiftly adapt to all types of blades used in the sector.
Danish energy solutions provider Vestas has unveiled BladeRobots as a stand-alone business with an automated robotic technology solution for the maintenance of wind turbines.
The robot performs automated blade-leading edge maintenance up to "four times faster" than traditional manual methods, according to a press release by the company published on Wednesday.