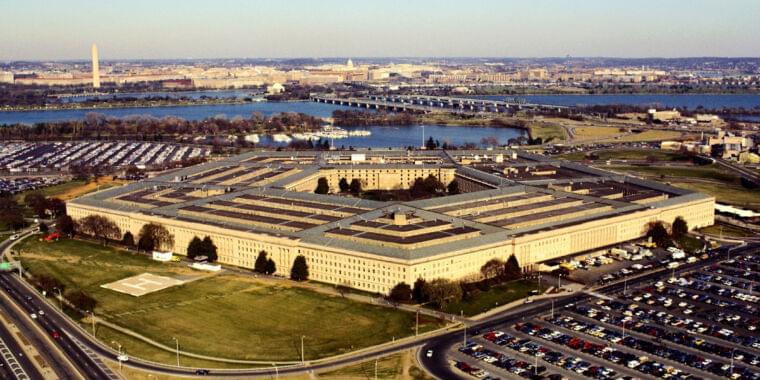 In a press conference that Ars attended today, Department of Defense officials discussed the benefits of partnering with Google, Oracle, Microsoft, and Amazon to build the Pentagon's new cloud computing network. The multi-cloud strategy was described as a necessary move to keep military personnel current as technology has progressed and officials' familiarity with cloud technology has matured.
Air Force Lieutenant General Robert Skinner said that this Joint Warfighting Cloud Capability (JWCC) contract—worth $9 billion—would help quickly expand cloud capabilities across all defense departments. He described new accelerator capabilities like preconfigured templates and infrastructure as code that will make it so that even "people who don't understand cloud can leverage cloud" technologies. Such capabilities could help troops on the ground easily access data gathered by unmanned aircraft or space communications satellites.
"JWCC is a multiple-award contract vehicle that will provide the DOD the opportunity to acquire commercial cloud capabilities and services directly from the commercial Cloud Service Providers (CSPs) at the speed of mission, at all classification levels, from headquarters to the tactical edge," DOD's press release said.