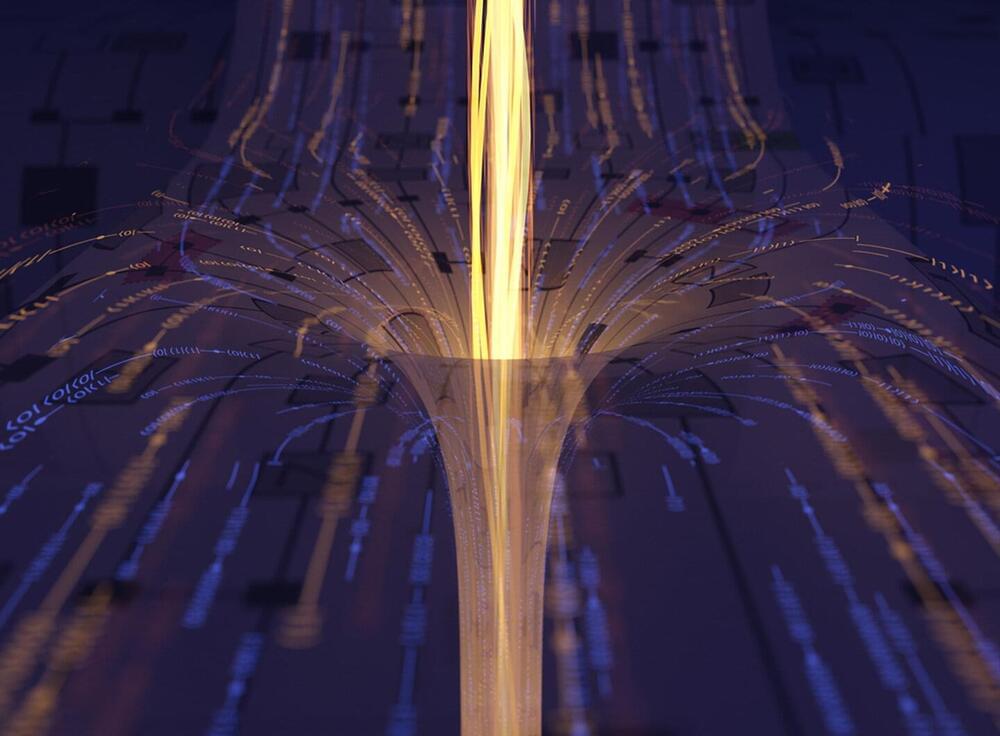 Scientists have, for the first time, developed a quantum experiment that allows them to study the dynamics, or behavior, of a special kind of theoretical wormhole. The experiment has not created an actual wormhole (a rupture in space and time), rather it allows researchers to probe connections between theoretical wormholes and quantum physics, a prediction of so-called quantum gravity. Quantum gravity refers to a set of theories that seek to connect gravity with quantum physics, two fundamental and well-studied descriptions of nature that appear inherently incompatible with each other.
"We found a quantum system that exhibits key properties of a gravitational wormhole yet is sufficiently small to implement on today's quantum hardware," says Maria Spiropulu, the principal investigator of the U.S. Department of Energy Office of Science research program Quantum Communication Channels for Fundamental Physics (QCCFP) and the Shang-Yi Ch'en Professor of Physics at Caltech. "This work constitutes a step toward a larger program of testing quantum gravity physics using a quantum computer. It does not substitute for direct probes of quantum gravity in the same way as other planned experiments that might probe quantum gravity effects in the future using quantum sensing, but it does offer a powerful testbed to exercise ideas of quantum gravity."
The research will be published December 1 in the journal Nature. The study's first authors are Daniel Jafferis of Harvard University and Alexander Zlokapa (BS '21), a former undergraduate student at Caltech who started on this project for his bachelor's thesis with Spiropulu and has since moved on to graduate school at MIT.