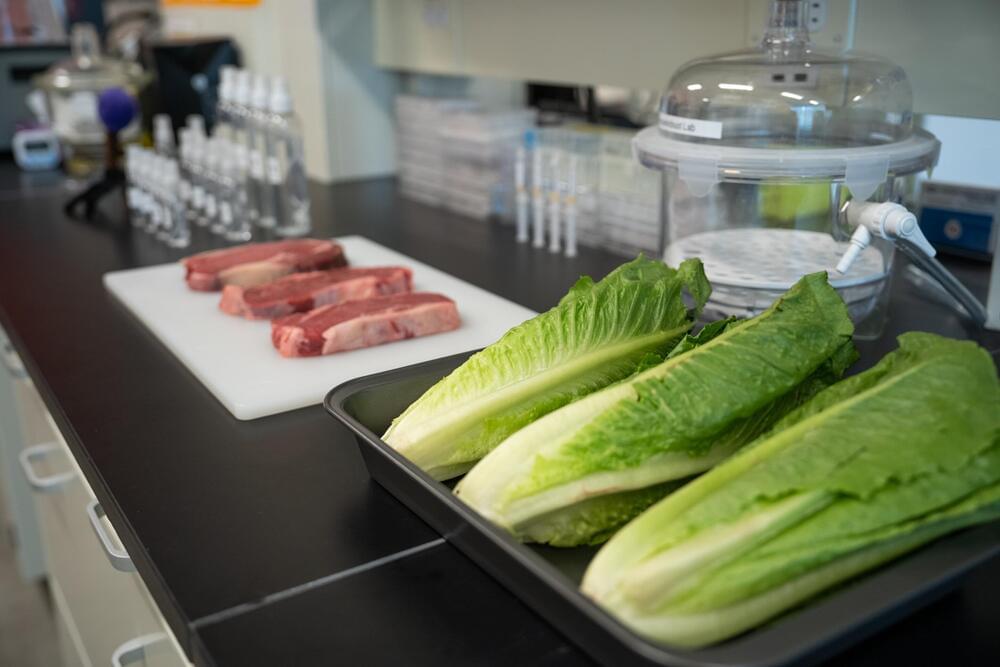 Researchers at McMaster University have created a powerful new weapon against bacterial contamination and infection.
They have developed a way to coax bacteriophages—harmless viruses that eat bacteria—into linking together and forming microscopic beads. Those beads can safely be applied to food and other materials to rid them of harmful pathogens such as E. coli 0157. Each bead is about 20 microns, (one 50th of a millimeter) in diameter and is loaded with millions of phages.
The McMaster engineering team behind the invention, led by professors Zeinab Hosseinidoust, who holds the Canada Research Chair in Bacteriophage Bioengineering, and Tohid Didar, who holds the Canada Research Chair in Nano-Biomaterials, and graduate student Lei Tian, have created a spray using nothing but the microbeads.