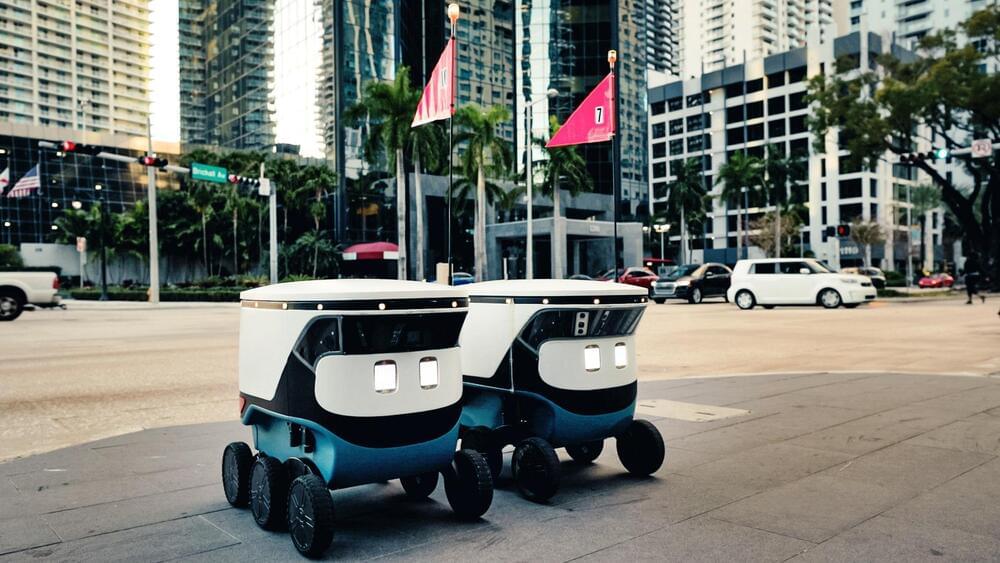 It's been two years since Uber called it quits trying to make its own driverless cars, but the ride-hauling giant is now speeding to market with a distributed fleet of delivery robots and autonomous vehicles thanks to a recent flurry of partnerships.
Those attending the world's largest technology show, CES, might have a chance to ride in an all-electric self-driving Uber from Motional, a Hyundai-backed startup based out of Boston. The companies just announced a 10-year agreement to bring millions of autonomous rides across the Uber network. Following deployment in Las Vegas, a broader rollout is being planned for Los Angeles. Motional's Hyundai IONIQ 5 robotaxis have been making Uber Eats deliveries in Santa Monica since May as part of a pilot.
In Miami, Uber Eats is rolling out sidewalk delivery robots with Cartken's AI-powered carriers. The robotics company founded by ex-Google engineers currently operates across college campuses with food delivery services like GrubHub. The Uber Eats partnership will be its first beyond college campuses.