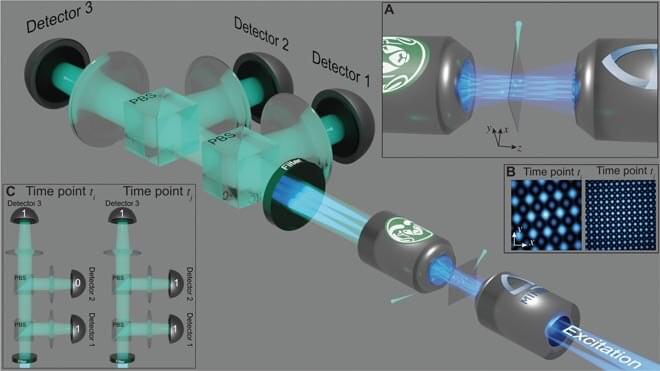 The ability to see invisible structures in our bodies, like the inner workings of cells, or the aggregation of proteins, depends on the quality of one's microscope. Ever since the first optical microscopes were invented in the 17th century, scientists have pushed for new ways to see more things more clearly, at smaller scales and deeper depths.
Randy Bartels, professor in the Department of Electrical Engineering at Colorado State University, is one of those scientists. He and a team of researchers at CSU and Colorado School of Mines are on a quest to invent some of the world's most powerful light microscopes—ones that can resolve large swaths of biological material in unimaginable detail.
The name of the game is super–resolution microscopy, which is any optical imaging technique that can resolve things smaller than half the wavelength of light. The discipline was the subject of the 2014 Nobel Prize in Chemistry, and Bartels and others are in a race to keep circumventing that diffraction limit to illuminate biologically important structures inside the body.