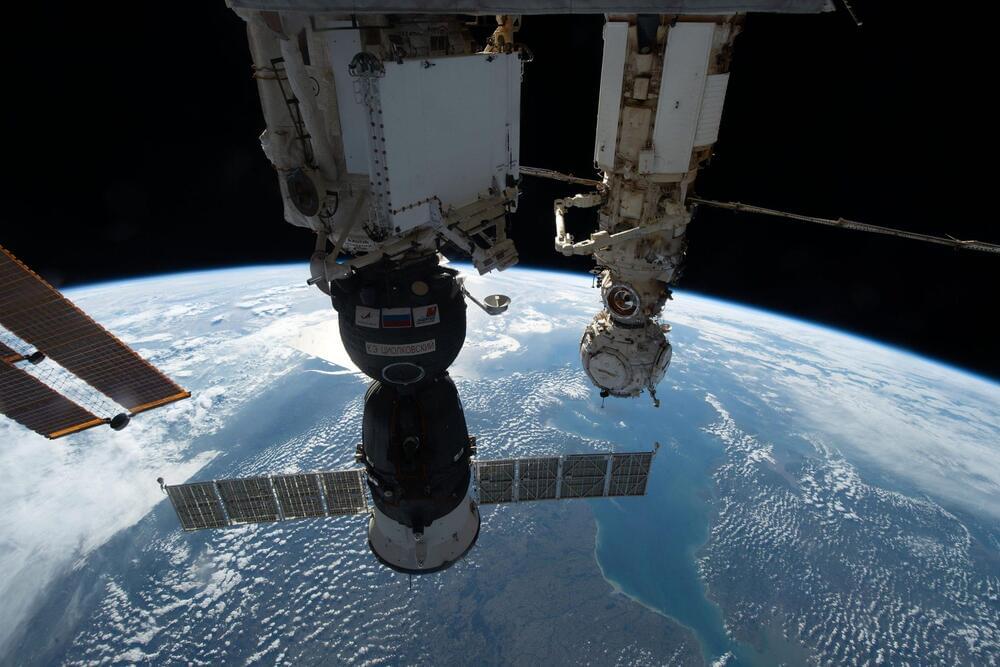 NASA and Roscosmos are adjusting the International Space Station (ISS) flight plan after completing an investigation into a coolant leak on the Soyuz MS-22 spacecraft docked to the station.
NASA hosted a joint media briefing on Wednesday, January 11, about the Roscosmos-led investigation to update the public on the Soyuz status and the forward strategy.
As a part of the work, Roscosmos engineers determined the Soyuz MS-22 spacecraft is not viable for a normal crew return, but is available for crew return in an emergency aboard the space station. The Soyuz MS-22 will be replaced by the Soyuz MS-23 spacecraft that will launch to the space station without a crew on Monday, February 20. NASA astronaut Frank Rubio and cosmonauts Sergey Prokopyev and Dmitri Petelin will return to Earth in the replacement Soyuz after spending several additional months on the station.