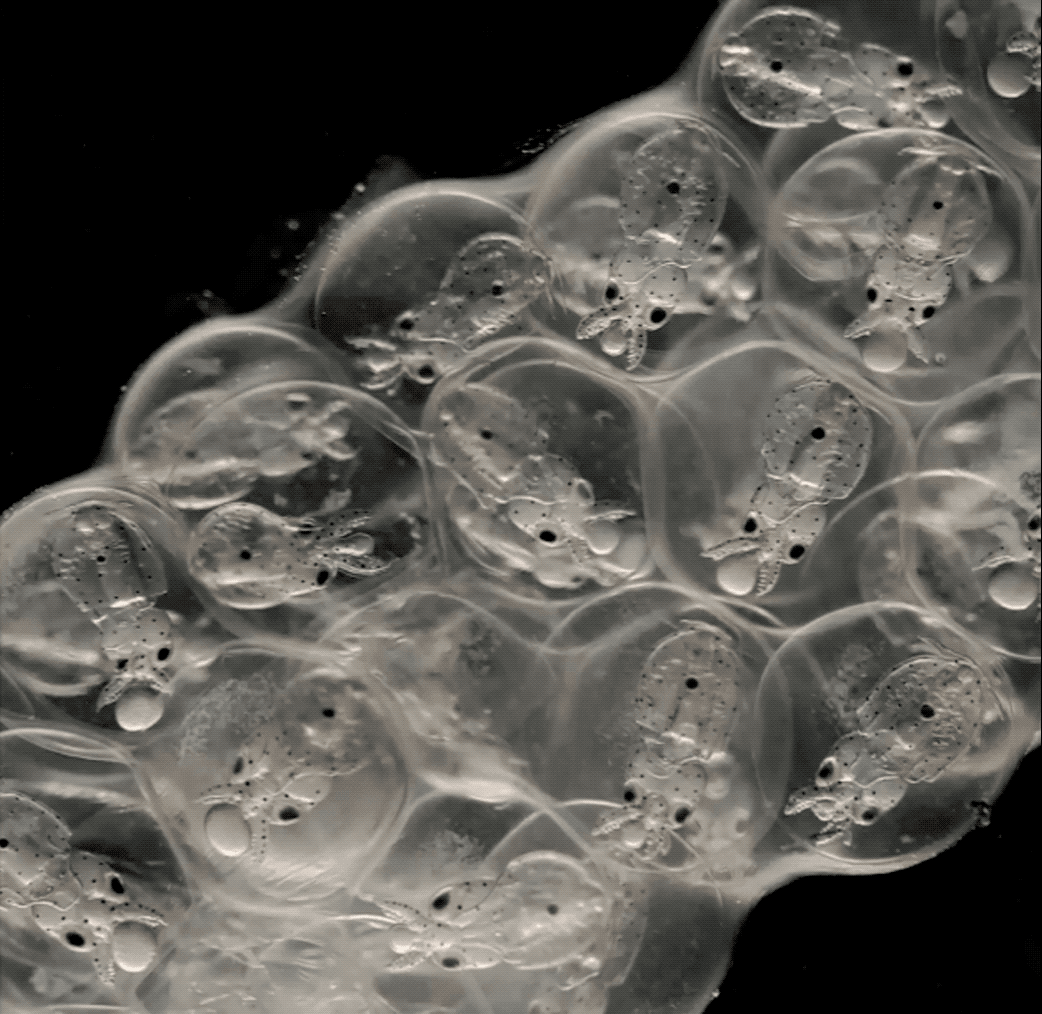 Scientists who watched nerve cells connect inside the eyes of growing squid have uncovered a remarkable secret — the cephalopods' brains independently evolved to develop in the same way ours do.
.The discovery, made using high-resolution cameras focused on the retinas of longfin squid (Doryteuthis pealeii) embryos, reveals that, in spite of 500 million years of divergent evolution, the basic blueprint for how complex brains and nervous systems evolve may be the same across a wide range of species.
The intelligence of cephalopods — a class of marine animals that includes octopuses, squid and cuttlefish — has long been a subject of fascination among biologists. Unlike most invertebrates, these animals possess remarkable memories; use tools to solve problems; excel at camouflage; react with curiosity, boredom or even playful malevolence to their surroundings; and can dream, if the ripples of colors that flash across their skin as they sleep are any indication.
---
It seems that the blueprint for complex brain development remains the same, despite 500 million years of divergent evolution.