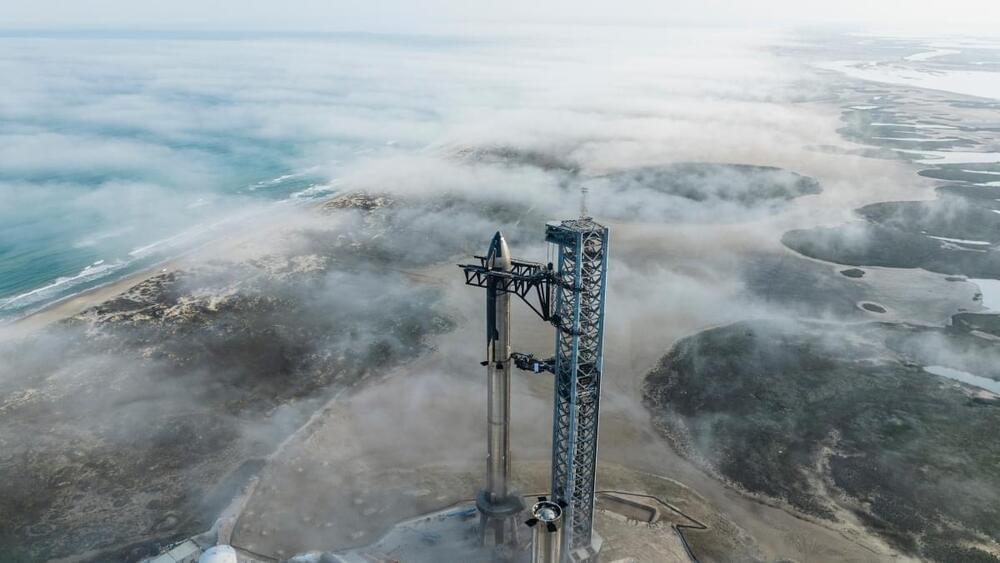 SpaceX is poised to conduct a wet dress rehearsal of the Starship launch system from its Starbase site in southeastern Texas, a major milestone in CEO Elon Musk's quest to turn long-haul interplanetary transportation from science fiction to reality.
It's the strongest signal yet that Starship's first orbital flight test could well and truly be imminent. The wet dress is a critical series of prelaunch tests that includes propellant loading of both the upper stage and booster, and a run-through of countdown to around T-10 seconds, or just before engine ignition. If no major issues crop up during the testing, the next step would be "de-stacking," or the separation of the Starship second stage and Super Heavy booster. That would be followed by a full static fire test, where engineers would light up all 33 of the booster's Raptor 2 engines. The launch system would then be re-stacked before the first orbital flight test.
This could all take place in a matter of weeks — March is not off the table for the orbital flight test — but that's assuming that everything goes well and no major mishaps take place (they're not unheard of). It also assumes that the U.S. Federal Aviation Administration, the body that regulates commercial launches, issues SpaceX the all-important launch license fairly soon. The FAA has been basically mum about the status of its evaluation of SpaceX's plans, though it's been conducting extensive assessments of the Starship launch program for some time.