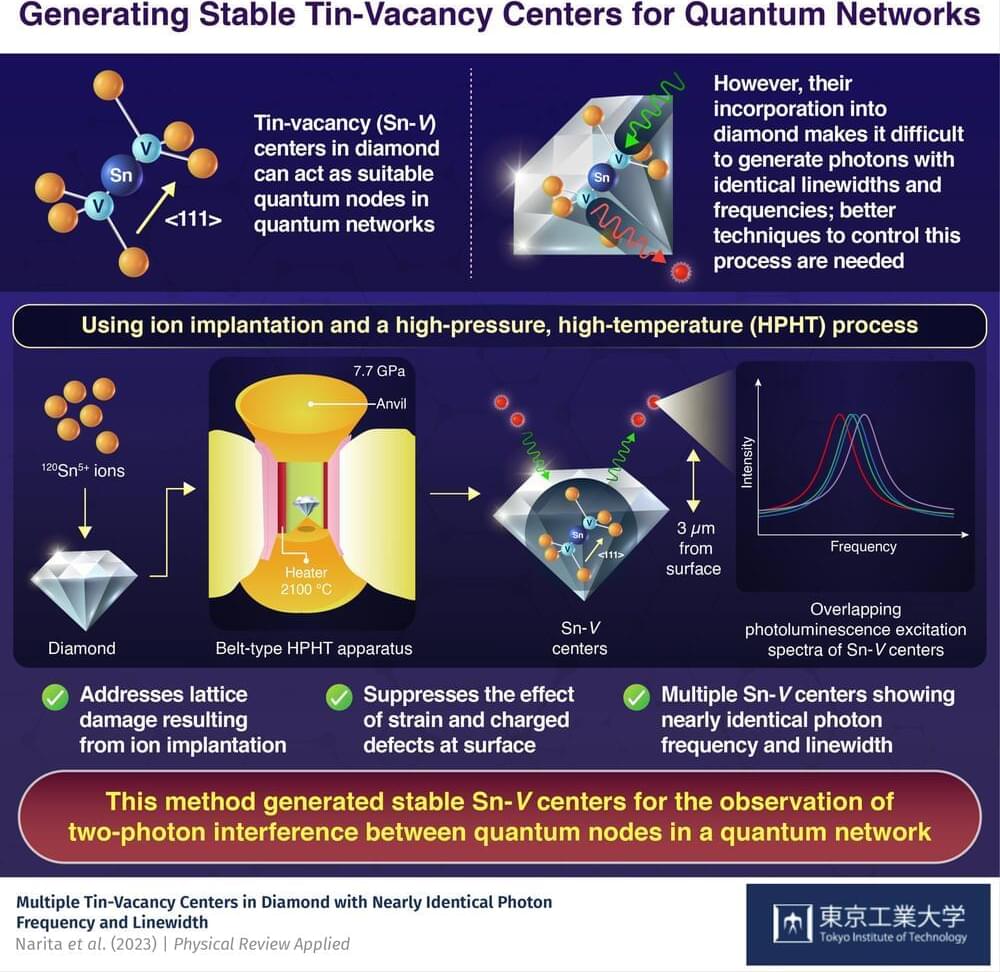 Quantum entanglement refers to a phenomenon in quantum mechanics in which two or more particles become linked such that the state of each particle cannot be described independently of the others, even when they are separated by a large distance. The principle, referred to by Albert Einstein as "spooky action at a distance," is now utilized in quantum networks to transfer information. The building blocks of these networks—quantum nodes—can generate and measure quantum states.
Among the candidates that can function as quantum nodes, the Sn-V center in diamond (a defect where a tin (Sn) atom replaces a carbon atom, resulting in an interstitial Sn atom between two carbon vacancies) has been shown to have suitable properties for quantum network applications.
The Sn-V center is expected to exhibit a long spin coherence time in the millisecond range at Kelvin temperatures, allowing it to maintain its quantum state for a relatively long period of time. However, these centers have yet to produce photons with similar characteristics, which is a necessary criterion for creating remote entangled quantum states between quantum network nodes.