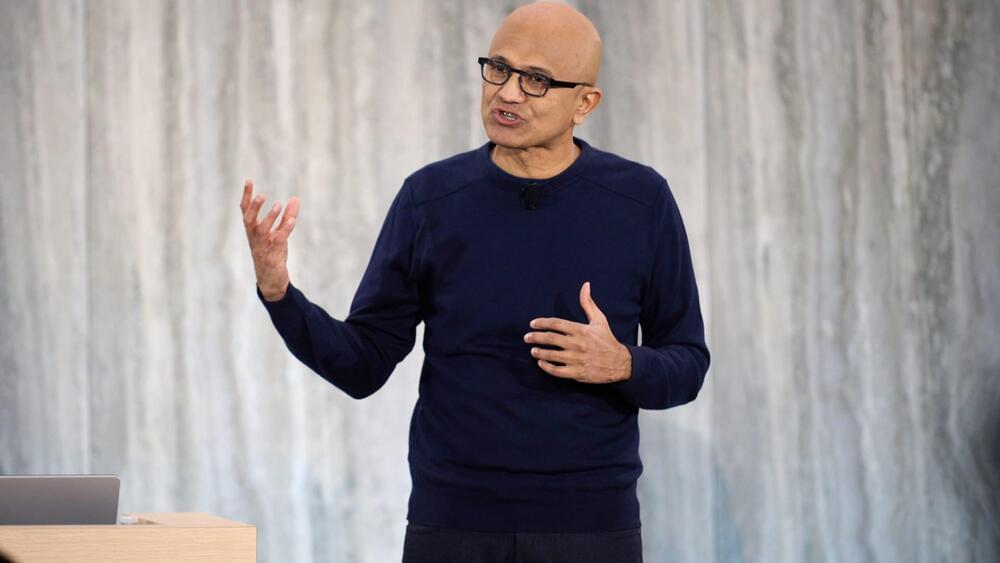 After six years of peace, the two tech giants are on course to butt heads again over the future of artificial intelligence.
Microsoft is about to go head-to-head with Google in a battle for the future of search. At a press event later today, Microsoft is widely expected to detail plans to bring OpenAI's ChatGPT chatbot to its Bing search engine. Google has already tried to preempt the news, making a rushed announcement yesterday to introduce Bard, its rival to ChatGPT, and promising more details on its AI future in a press event on Wednesday.
The announcements put the two tech behemoths, known for their previous skirmishes with each other, on a collision course as they compete to define the next generation of search.
Both companies are chasing a revolutionary new future for search engines: one where the results look more like short, simple answers generated by AI than a collection of links and boxes to click on. Google teased its Bard chatbot yesterday, with queries that seem to be similar to OpenAI's ChatGPT. And today, Microsoft is expected to boost its Bing search ambitions with the addition of a ChatGPT-like interface that will answer questions in a way no search engine has before.
The more humanlike answers could be revolutionary for search. ChatGPT — which is built by AI company OpenAI — brought conversational AI to the mainstream last year, and if the Bing integration works as intended, the use cases can genuinely shave hours off of research, spreadsheets, coding, and much more.
If a leak last week is accurate, Microsoft might not only be close to demonstrating ChatGPT inside Bing but also close to making it available publicly for Bing users to test. It's an ambitious move that, if executed well, could put some serious pressure on Google after years of search dominance. While Microsoft's rapid commercialization of OpenAI models will unnerve bitter rival Google, just how powerful Bing's chat functionality is will be top of mind. Despite Google flexing its AI muscles for years, nothing has wowed the web quite like ChatGPT — even if it's not perfect.
Microsoft might have an edge on ChatGPT as we know it today. While ChatGPT is based on GPT-3.5, a large language model released last year, Bing's chat functionality is rumored to be based on the as-yet-unannounced GPT-4 model. The AI community continues to collectively speculate about exactly how powerful GPT-4 will be, with several entertaining guesses over the model's number of parameters that have turned into memes.
After Google initially moved carefully with a ChatGPT rival due to fears of a " reputational risk," a December report from *The New York Times *painted a picture of alarm bells being set off inside Google over ChatGPT's success. It's reportedly seen Google founders Larry Page and Sergey Brin offering advice to Google executives and pitching ideas in a level of reengagement we haven't seen since the pair left their daily roles in 2019.