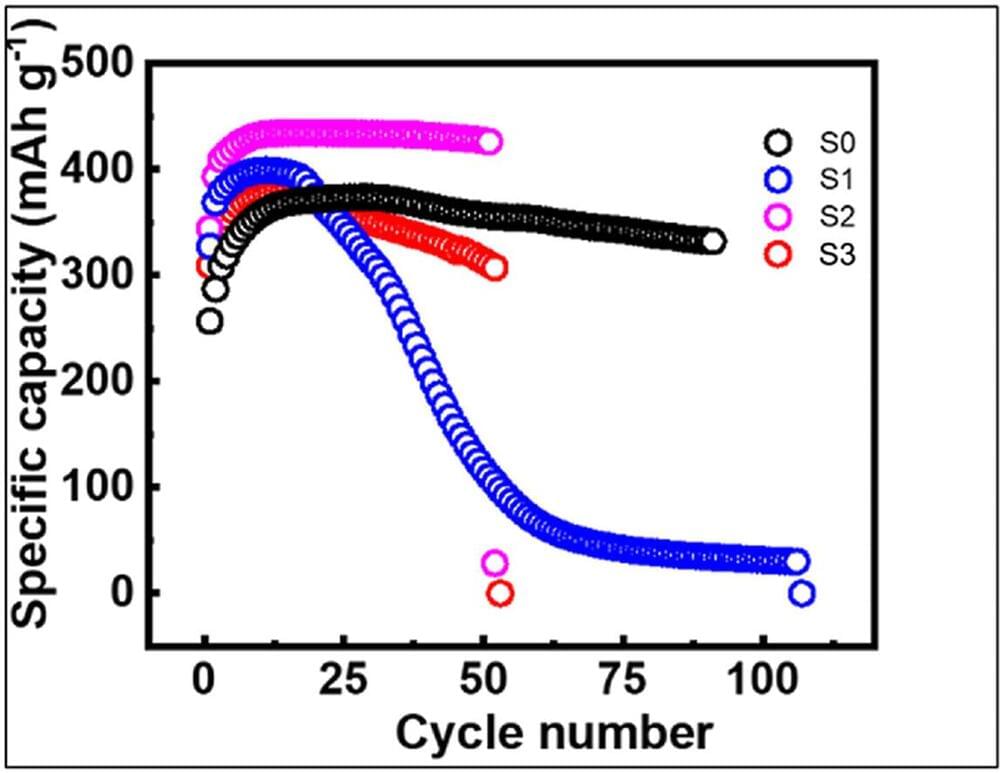 A new North Carolina State University study, performed in collaboration with battery testing researchers at the U.S. Department of Energy's Oak Ridge National Laboratory, shows that extremely short pulses from a high-powered laser can cause tiny defects in lithium-ion battery materials—defects that can enhance battery performance.
The technique, called nanosecond pulsed laser annealing, lasts for only 100 nanoseconds and is generated by the same type of laser used in modern-day eye surgeries. Researchers tested the technique on graphite, a material widely used in lithium-ion battery anodes, or positive electrodes. They tested the technique in batches of 10 pulses and 80 pulses and compared the differences in current capacity; power is calculated by multiplying voltage by current.
Lithium-ion batteries are widely used in portable electronic devices and electric cars. With further improvements, these batteries could have a major impact on transportation and as storage devices for renewable energy sources like wind and solar.