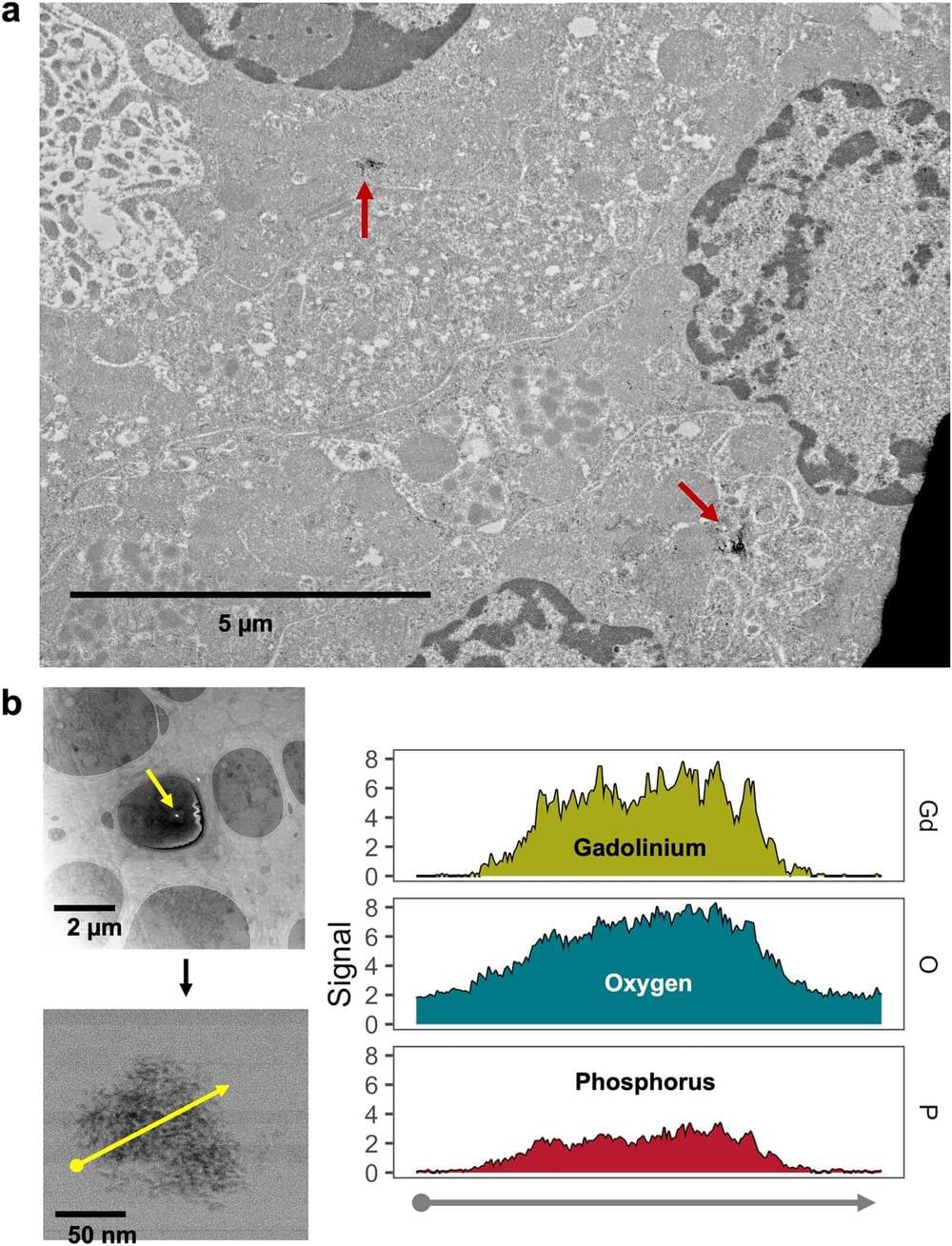 Physicians routinely prescribe an infusion containing gadolinium to enhance MRI scans, but there is evidence that nanoparticles of the toxic rare earth metal infiltrate kidney cells, sometimes triggering severe side effects, University of New Mexico researchers have found.
In the worst cases, gadolinium, an element that has no biologic function, can trigger nephrogenic systemic fibrosis, a painful disease that affects the skin and organs and is often fatal.
In a new study published in Scientific Reports, a team led by Brent Wagner, MD, MS, associate professor in the UNM Department of Internal Medicine, describes the use of electron microscopy to detect tiny deposits of gadolinium in the kidneys of people who had been injected with contrast agents prior to their MRIs.