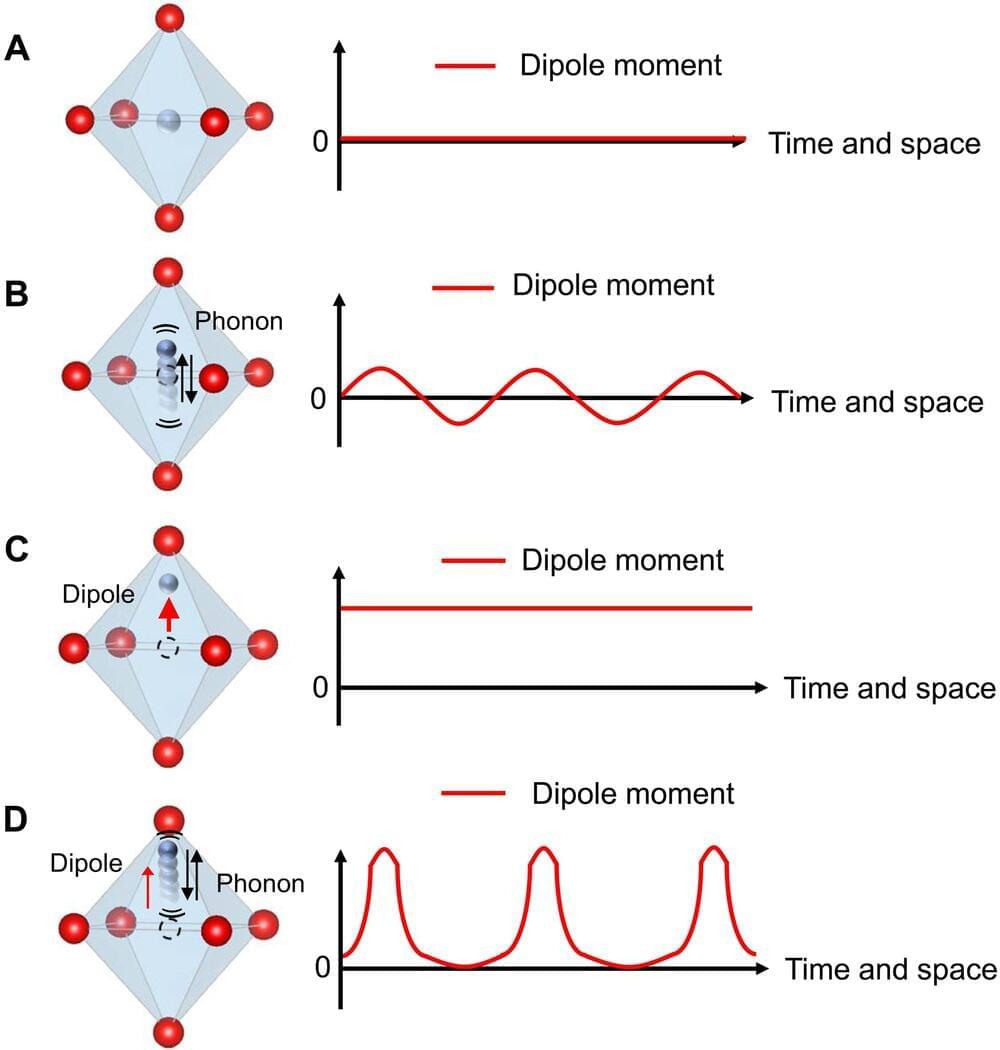 Scientists have found the secret behind a property of solid materials known as ferroelectrics, showing that quasiparticles moving in wave-like patterns among vibrating atoms carry enough heat to turn the material into a thermal switch when an electrical field is applied externally.
A key finding of the study is that this control of thermal conductivity is attributable to the structure of the material rather than any random collisions among atoms. Specifically, the researchers describe quasiparticles called ferrons whose polarization changes as they "wiggle" in between vibrating atoms—and it's that ordered wiggling and polarization, receptive to the externally applied electrical field, that dictates the material's ability to transfer the heat at a different rate.
"We figured out that this change in position of these atoms, and the change of the nature of the vibrations, must carry heat, and therefore the external field which changes this vibration must affect the thermal conductivity," said senior author Joseph Heremans, professor of mechanical and aerospace engineering, materials science and engineering, and physics at The Ohio State University.