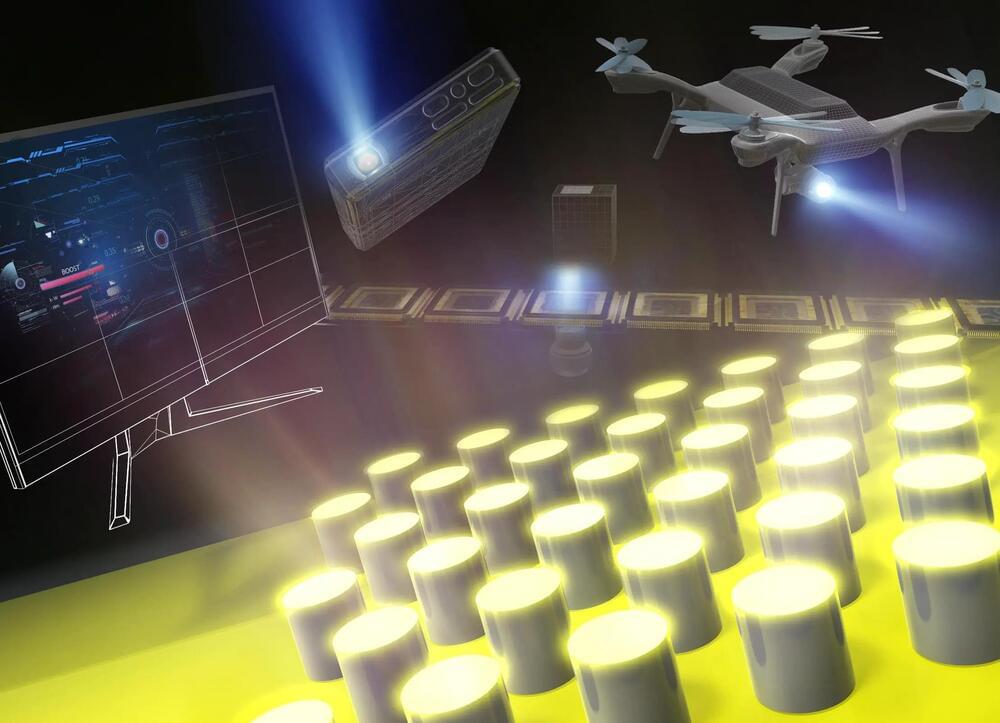 White LEDs' reign as the top light source may soon come to an end with the advent of a new alternative that offers superior directionality.
A photonic crystal or nanoantenna, a 2D structure with periodic arrangement of nano-sized particles, is being developed as a cutting-edge optical control technology. Upon exposure to light, combining a nanoantenna with a phosphor plate produces a harmonious mix of blue and yellow light.
White LEDs have already been improved upon in the form of white laser diodes, or LDs, which consist of yellow phosphors and blue LDs. While the blue LDs are highly directional, the yellow phosphors radiate in all directions, resulting in an undesired mixing of colors.