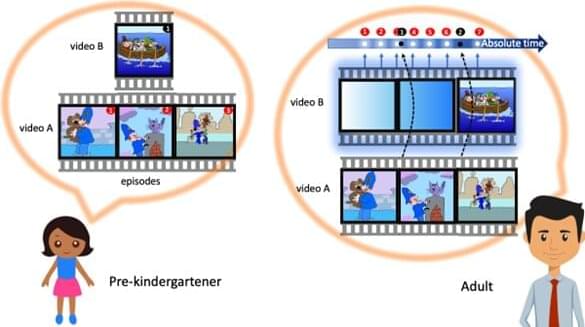 Researchers at Eötvös Loránd University have investigated whether the perception of time changes with age, and if so, how, and why we perceive the passage of time differently. Their study was published in Scientific Reports.
Time can play tricks on us. Many of us experienced the illusion that those long summers during childhood felt so much longer than the same 3 months feel like now as an adult. While we can argue why one summer may appear longer than the other and how the perception of time can compress and dilate durations depending on various factors, we can easily set up an experiment to gain more insights.
The researchers just did that. They asked how eventfulness affects our duration estimates when probing at different milestones during our cognitive development. They set aside three age groups, 4–5, 9–10, and 18 years and older, and made them watch two videos, 1 minute each. The two videos were extracted from a popular animated series, balanced in visual and acoustic features, except for one feature: eventfulness.