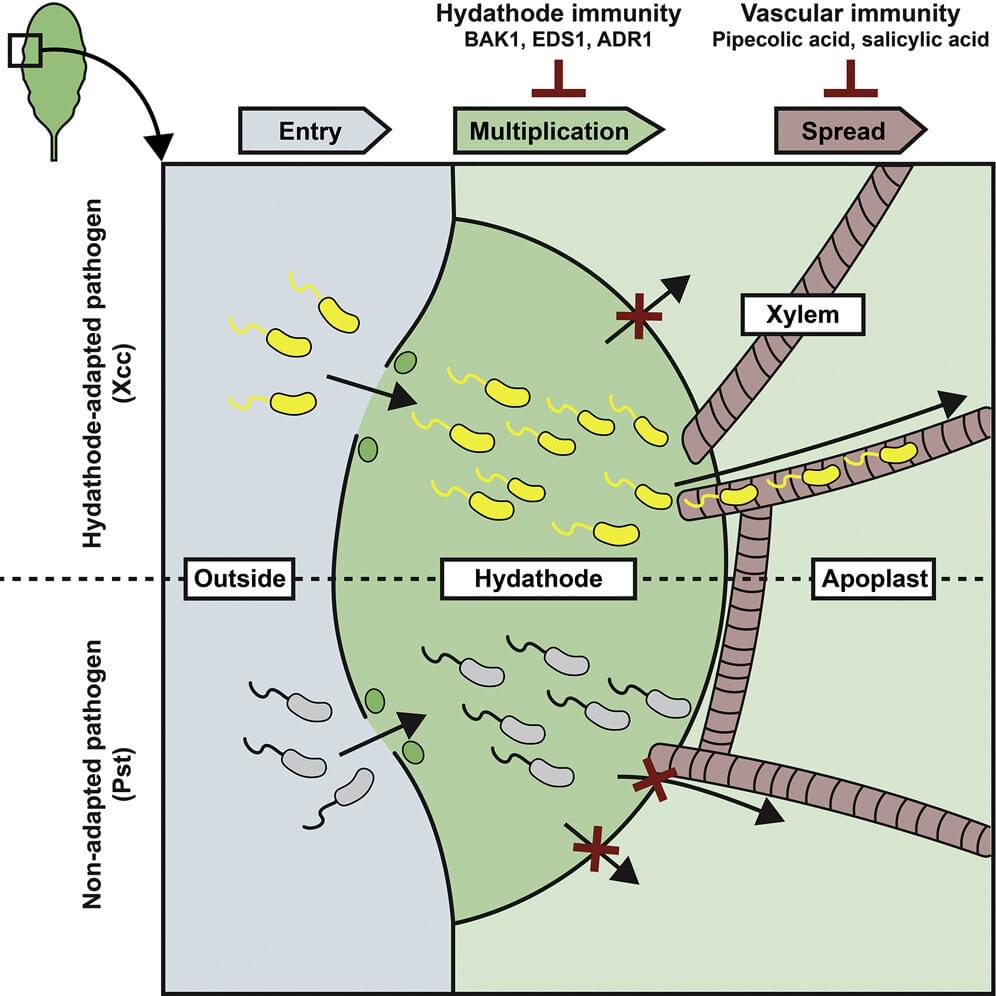 How do plants defend themselves against pathogenic microorganisms? This is a complex puzzle, of which a team of biologists from the University of Amsterdam has solved a new piece. The team, led by Harrold van den Burg, discovered that while the water pores (hydathodes) in leaves provide an entry point for bacteria, they are also an active part of the defense against these invaders. The team's research has now been published in the journal Current Biology.
Anyone who is used to giving plants plenty of water might know the phenomenon: small droplets of plant sap that sometimes appear at the edge of the leaves, especially at nighttime. When plants take up more water via their roots than they lose through evaporation, they can use their water pores on the leaf margins to release excess water. The pores literally prevent root water pressure from becoming too high. This is an important mechanism, but at the same time, risky. Pathogenic microorganisms can enter the plant's veins through these sap droplets to colonize the water pores.
Biologists have therefore been asking themselves for a long time: How do plants defend themselves against this wide-open entry point? Are those water pores, the hydathodes, defenseless glands that allow ample entry of harmful pests? Or have they evolved in such a way that they are part of the plant's line of defense against pathogens?