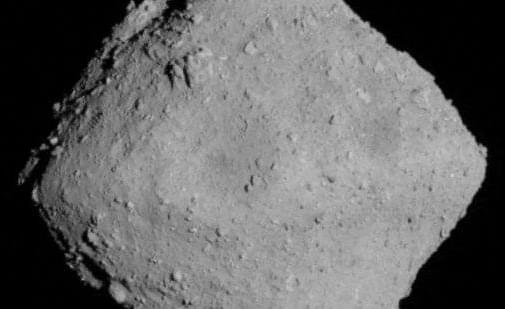 March 21 (Reuters) — Two organic compounds essential for living organisms have been found in samples retrieved from the asteroid Ryugu, buttressing the notion that some ingredients crucial for the advent of life arrived on Earth aboard rocks from space billions of years ago.
Scientists said on Tuesday they detected uracil and niacin in rocks obtained by the Japanese Space Agency's Hayabusa2 spacecraft from two sites on Ryugu in 2019. Uracil is one of the chemical building blocks for RNA, a molecule carrying directions for building and operating living organisms. Niacin, also called Vitamin B3 or nicotinic acid, is vital for their metabolism.
The Ryugu samples, which looked like dark-gray rubble, were transported 155 million miles (250 million km) back to Earth and returned to our planet's surface in a sealed capsule that landed in 2020 in Australia's remote outback for analysis in Japan.