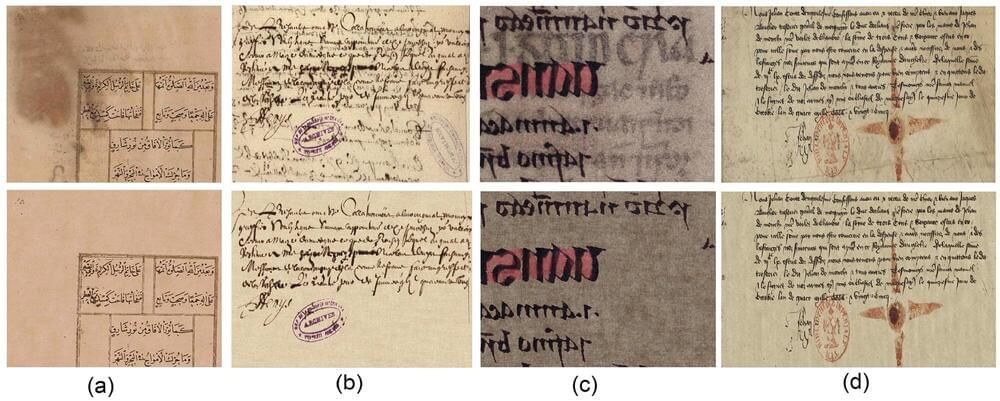 One of the best ways to learn about any historical period is by conversing with the people who lived through it. Speaking with people from the distant past is very one-sided, as they are typically dead and have stopped listening long ago. However, they speak volumes if you have the patience to listen, or rather, read what they say in letters, diaries and primitive post-it notes with no sticky back sides.
An international group of computer scientists from Italy, the U.K. and Pakistan have teamed up to resurrect the dead from writings that have been degraded by time by developing a computer-assisted method to virtually return documents to a more legible and decipherable condition. In their research paper, "Restoration and content analysis of ancient manuscripts via color space based segmentation," published in the journal PLOS ONE, the team details their digital restoration technique's method and experimental results.
We get a sense of ancient civilizations from their writings, both trivial and profound. The Sumerian cuneiform writing on clay tablets reveals 4,000-year-old merchant transactions, geometric calculations, and poetry detailing the fall of a great city. Had they been written on paper and not in clay we would likely not have them today.