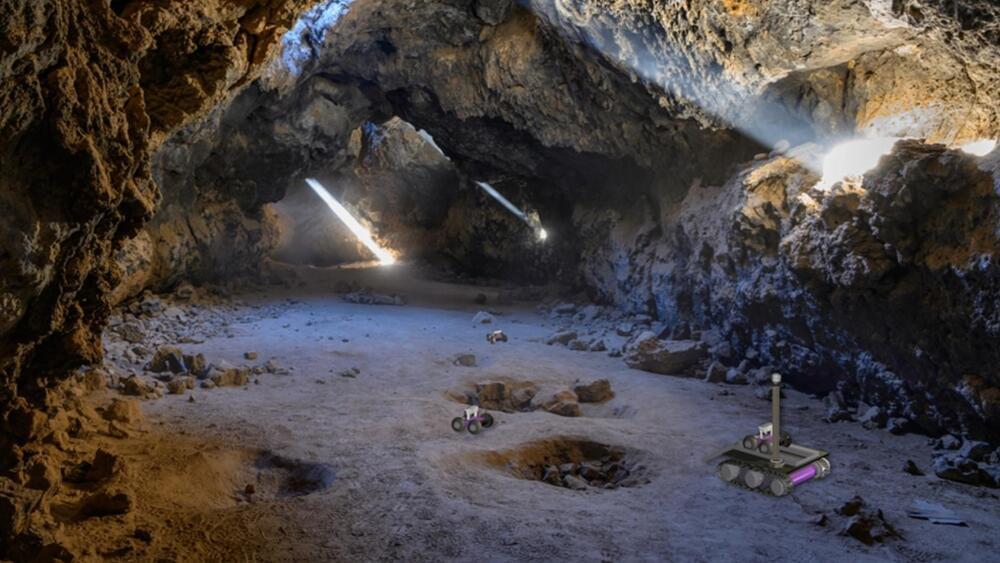 The robots contain miniaturized sensors which are deployed as they traverse a cave or other subsurface environment.
Life on Mars is closer than you think. And researchers at the University of Arizona College of Engineering are already scouting real estate and house hunting. Their helpers? A flock of robots that can explore the subsurface environments on other worlds.
"Lava tubes and caves would make perfect habitats for astronauts because you don't have to build a structure; you are shielded from harmful cosmic radiation, so all you need to do is make it pretty and cozy," said Wolfgang Fink, an associate professor of electrical and computer engineering at UArizona.
Fink and team have published a paper in Advances in Space Research that details a "communication network that would link rovers, lake landers, and even submersible vehicles through a so-called mesh topology network, allowing the machines to work together as a team, independently from human input," according to a press release.