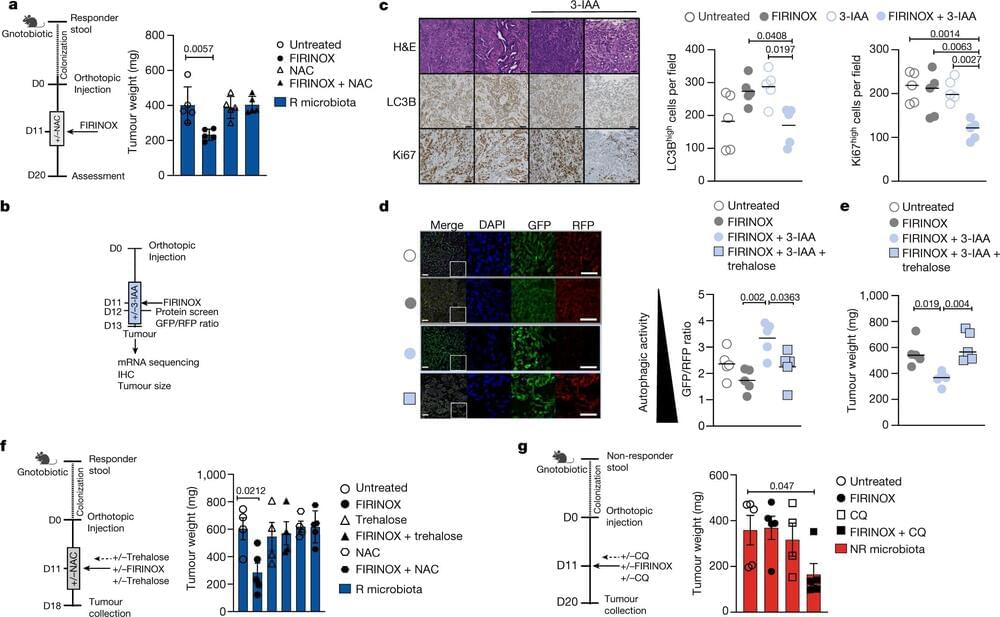 A large team of cancer researchers affiliated with multiple institutions in Germany, working with a colleague from the U.S., has discovered some of the ways gut bacteria can positively impact treatments for cancer. In their study, published in the journal Nature, the group studied the impact of gut microbiota on chemotherapy given to patients with pancreatic ductal adenocarcinoma. Le Li and Florencia McAllister with the University of Texas MD Anderson Cancer Center, have published a News and Views piece in the same journal issue, outlining the work done by the team in Germany.
Prior research has shown that chemotherapy for pancreatic cancer that has metastasized sometimes works well but is sometimes ineffective, and this difference may be tied to dietary resistance, though its source is not known. In this new study, the team in Germany looked at the possibility that certain microorganisms in the gut microbiome play a role in the process.
The team began their work by looking at samples of the gut microbiome of pancreatic cancer patients and found differences between those responding to treatment and those who were not. They also found that mice with sterilized guts who received biome samples from mice responding to chemotherapy also responded well.