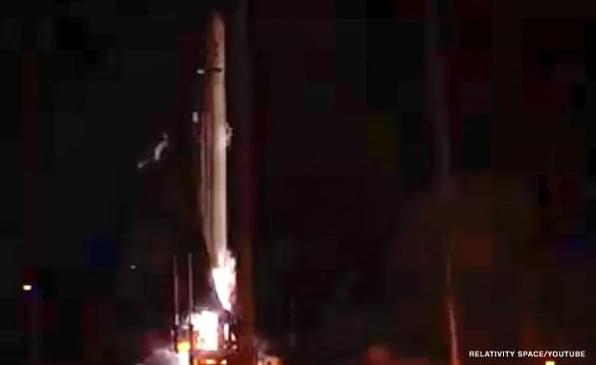 (CNN) — Startup Relativity Space sent what it's calling the "world's first 3D-printed rocket" toward space on Wednesday, vaulting it into the upper reaches of the atmosphere. Though, it suffered an engine issue after launch and failed to reach orbit.
Terran 1, a 110-foot-tall (33.5-meter) vehicle designed to haul lightweight satellites into orbital space, lifted off from Cape Canaveral Space Force Station on Florida's eastern coast at just before 11:30 pm ET. The rocket, powered by super-chilled methane and oxygen, burned a bright blue-green against the night sky.
After the first stage of the rocket — the bottommost portion of the rocket that gives the initial thrust at liftoff — expended its fuel, it detached from the rocket's upper stage. But the engine meant to propel that portion appeared to ignite only briefly, leaving the rocket without enough power to reach orbit.