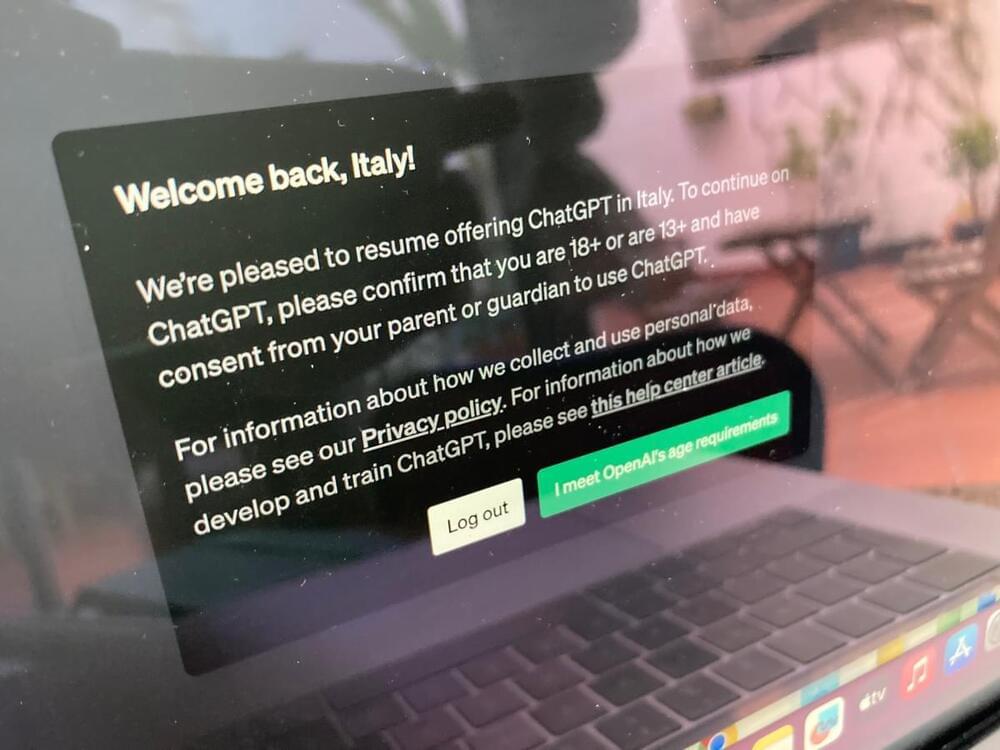 A few days after OpenAI announced a set of privacy controls for its generative AI chatbot, ChatGPT, the service has been made available again to users in Italy — resolving (for now) an early regulatory suspension in one of the European Union's 27 Member States, even as a local probe of its compliance with the region's data protection rules continues.
At the time of writing, web users browsing to ChatGPT from an Italian IP address are no longer greeted by a notification instructing them the service is "disabled for users in Italy". Instead they are met by a note saying OpenAI is "pleased to resume offering ChatGPT in Italy".
The pop-up goes on to stipulate that users must confirm they are 18+ or 13+ with consent from a parent or guardian to use the service — by clicking on a button stating "I meet OpenAI's age requirements".