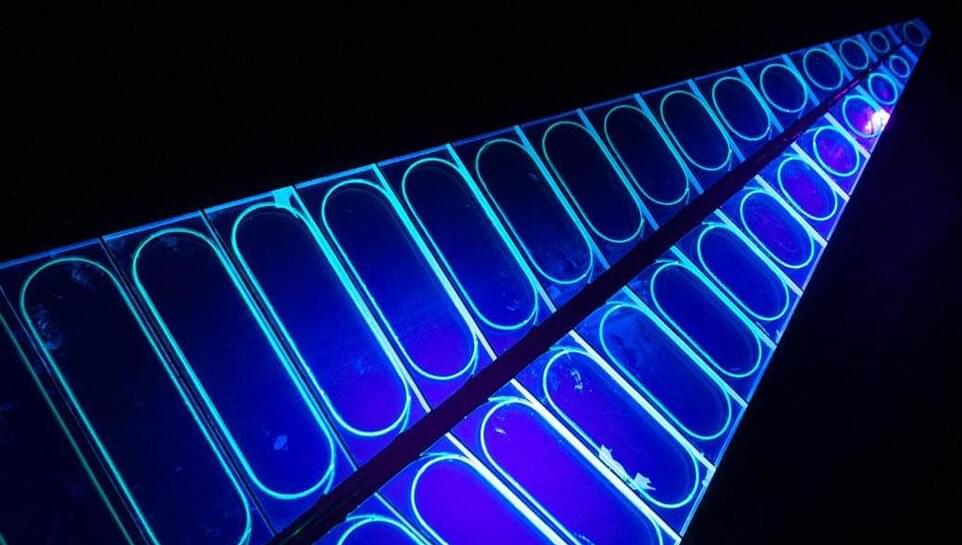 The universe began about 14 billion years ago with a single point that contained a vast array of fundamental particles, according to the prevailing theory known as the Big Bang. Under the pressure of extreme heat and energy, the point inflated and then expanded to become the universe as we know it. That expansion continues to this day.
Unlocking the mysteries of what happened in that first instant is a key subject of nuclear physics research. Rosi Reed, associate professor, and Anders Knospe, assistant professor―both in the Department of Physics―are on the leading edge of that research, probing the nature of that initial matter created, quark-gluon plasma, a fluid made up of subatomic particles. With support from the National Science Foundation, they have built a highly-specialized detector to measure aspects of the universe that have never before been measured.
Reed and Knospe are installing their event plane detector at Brookhaven National Laboratory's Relativistic Ion Collider (RHIC) in Long Island, New York, one of only two operating particle collider facilities in existence. They are running experiments to forward their collaborative and individual research on the strong nuclear force, one of the four fundamental forces of nature, along with gravity, electromagnetism and the weak nuclear force. The strong force holds atomic nuclei together.