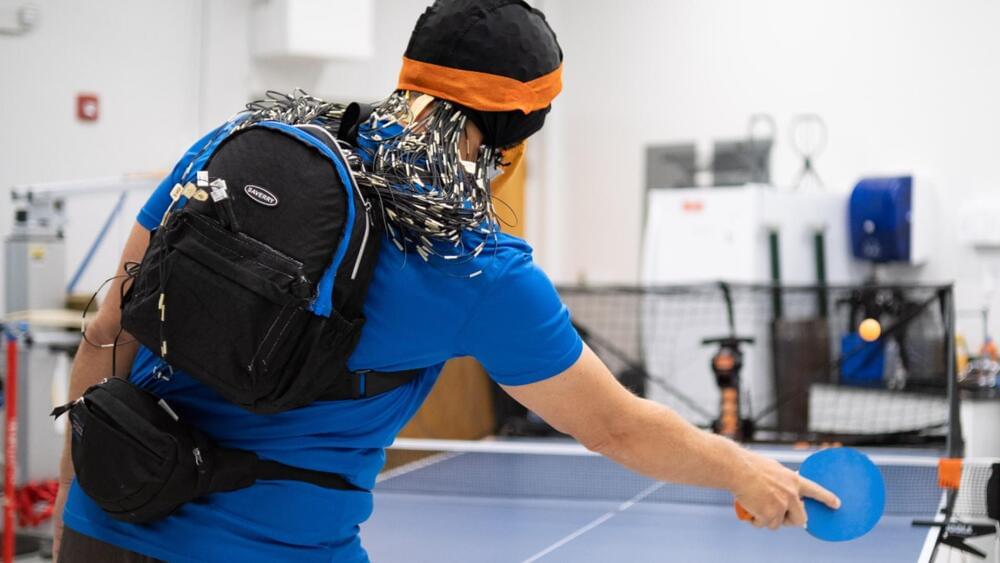 To analyze the human player's brain, the team designed a cap with over 100 electrodes mounted on a backpack-sized device.
A one-of-a-kind study documents how a human brain reacts when playing table tennis against a robotic opponent.
Scanning the brain activity with electrodes.
---
Frazier Springfield.
This study by the University of Florida scientists provides intriguing insights into human brain activity. The findings revealed that human players' brains reacted differently to opponents (other humans and ball machines). And playing against a robotic opponent was much more difficult for the human brain.