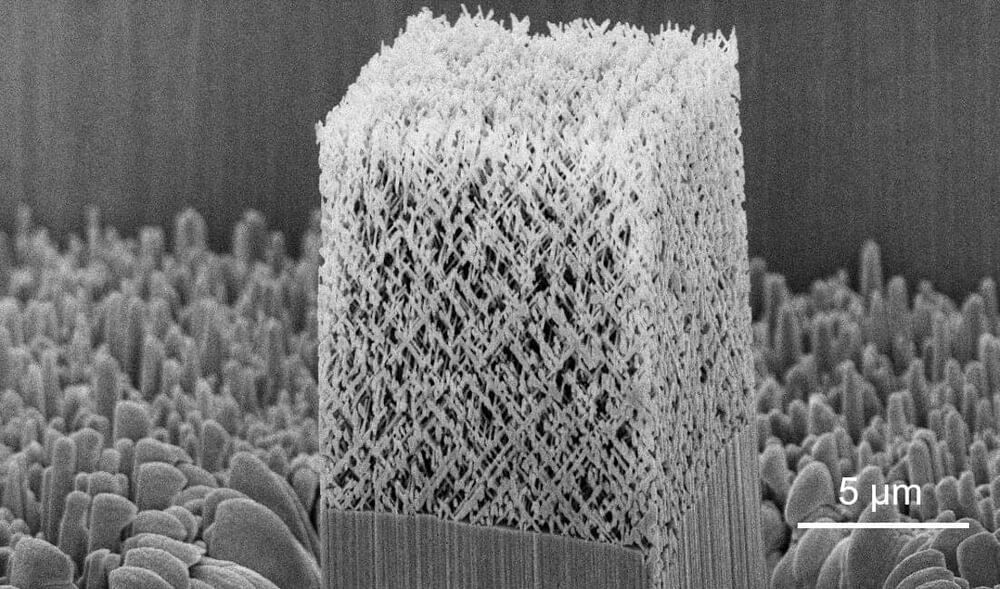 Chinese researchers have successfully fabricated mechanical metamaterials with ultra-high energy absorption capacity using ion track technology. The results were published in Nature Communications as an Editor's Highlight.
The study was conducted by the researchers from the Materials Research Center of the Institute of Modern Physics (IMP) of the Chinese Academy of Sciences (CAS) and their collaborators from Chongqing University.
Mechanical metamaterials refer to a class of composite materials with artificially designed structures, which exhibit extraordinary mechanical properties that traditional materials do not have. Among them, energy absorption mechanical metamaterials can absorb mechanical energy more efficiently, which requires the material itself to equip both high strength and high strain capacity, which, however, hardly co-exist in general.