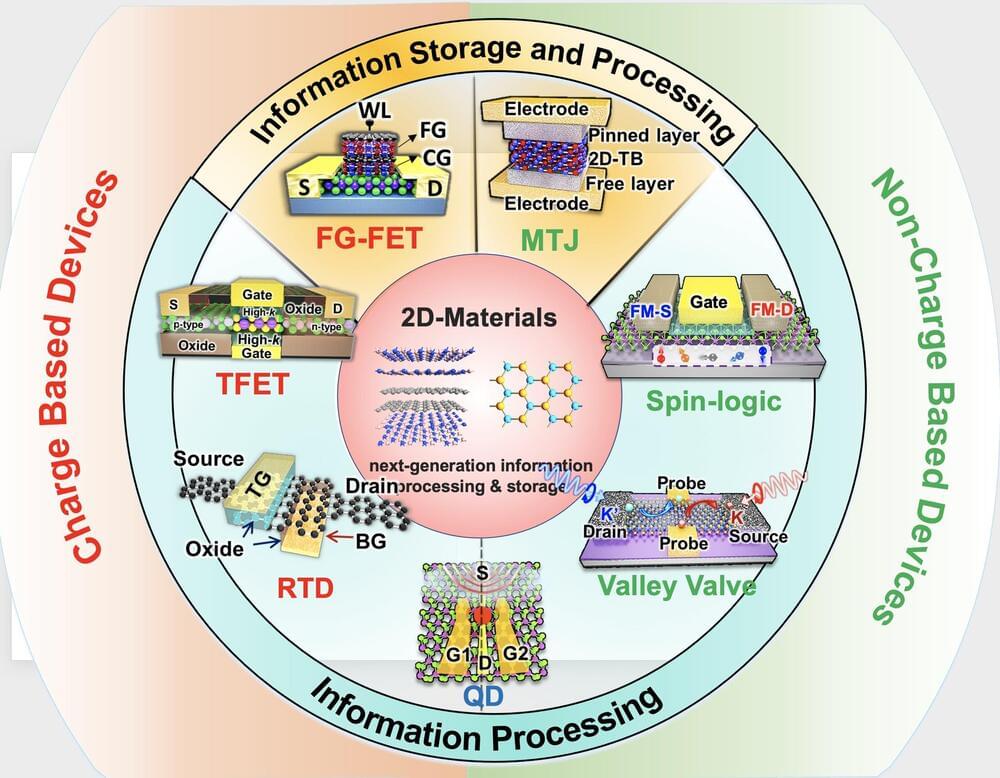 In the ceaseless pursuit of energy-efficient computing, new devices designed at UC Santa Barbara show promise for enhancements in information processing and data storage.
Researchers in the lab of Kaustav Banerjee, a professor of electrical and computer engineering, have published a new paper describing several of these devices, "Quantum-engineered devices based on 2D materials for next-generation information processing and storage," in the journal Advanced Materials. Arnab Pal, who recently received his doctorate, is the lead author.
Each device is intended to address challenges associated with conventional computing in a new way. All four operate at very low voltages and are characterized as being low leakage, as opposed to the conventional metal-oxide semiconductor field-effect transistors (MOSFETs) found in smartphones that drain power even when turned off. But because they are based on processing steps similar to those used to make MOSFETs, the new devices could be produced at scale using existing industry-standard manufacturing processes for semiconductors.