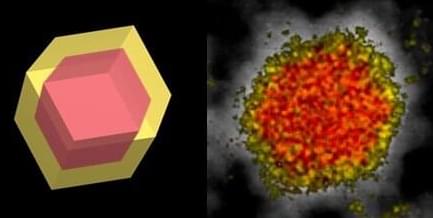 Northwestern investigators have demonstrated that fine-tuning DNA interaction strength can improve colloidal crystal engineering to enhance their use in creating an array of functional nanomaterials, according to a recent study published in ACS Nano.
Chad Mirkin, Ph.D., professor of Medicine in the Division of Hematology and Oncology, the George B. Rathmann Professor of Chemistry at Northwestern's Weinberg College of Arts and Sciences, and director of the International Institute for Nanotechnology, was senior author of the study.
Colloidal crystal engineering with DNA involves modifying nanoparticles into programmable atom equivalents, or "PAEs," which are used to form colloidal crystals that can then be used for designing programmable, synthetic DNA sequences.