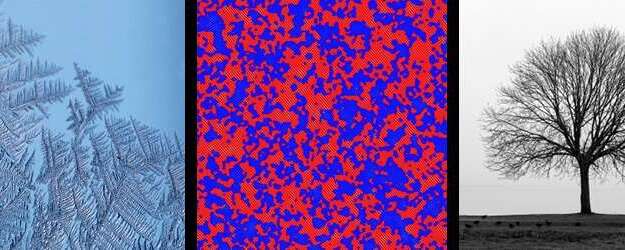 Meeting the world's energy demands is reaching a critical point. Powering the technological age has caused issues globally. It is increasingly important to create superconductors that can operate at ambient pressure and temperature. This would go a long way toward solving the energy crisis.
Advancements with superconductivity hinge on advances in quantum materials. When electrons inside of quantum materials undergo a phase transition, the electrons can form intricate patterns, such as fractals. A fractal is a never-ending pattern. When zooming in on a fractal, the image looks the same. Commonly seen fractals can be a tree or frost on a windowpane in winter. Fractals can form in two dimensions, like the frost on a window, or in three-dimensional space like the limbs of a tree.
Dr. Erica Carlson, a 150th Anniversary Professor of Physics and Astronomy at Purdue University, led a team that developed theoretical techniques for characterizing the fractal shapes that these electrons make, in order to uncover the underlying physics driving the patterns.