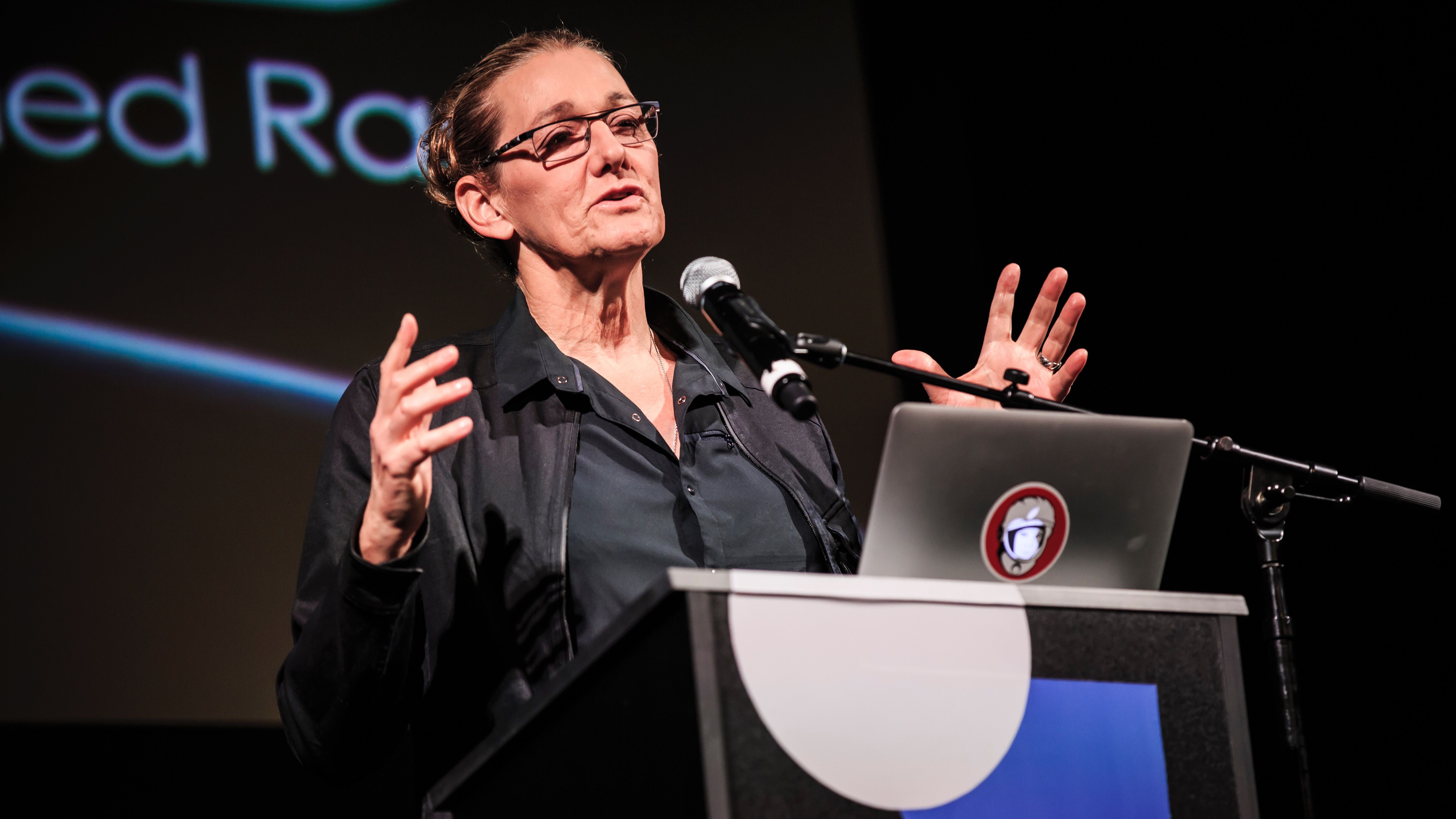 When you think about the headliners at a music festival, it's unlikely that the first person to pop into your head would be Martine Rothblatt—the founder of Sirius XM, the one-time highest-paid female CEO in the world who made a robot clone of her wife, and the founder of the Terasem religion, which believes we'll live forever by uploading our consciousness to the cloud. But Moogfest, a four-day citywide festival of music and technology in Durham, North Carolina, was not the average music festival. Unlike other festivals that make cursory overtures to technology, Moogfest dedicated as much time to explaining how technology influences creativity as to the creative output itself, even listing headline 'technologists' alongside its top-billed musical acts.
On the festival's second day, Friday 20 May, Rothblatt took the stage to talk to a packed house at Durham's Carolina Theater, in an atmosphere that felt far more like a TED talk than a music fest. Rothblatt, who is transgender, discussed the contentious North Carolina HB2 law, which bans transgender people from using public bathrooms of the gender they identify with; the idea that creativity would be better encouraged by free college tuition; and how she got to a point where she and her company, United Therapeutics, can actually think about 3D printing new body parts, and leaving our bodies behind—if we want. "You want to win more than you want to live," she told the rapt crowd. "You yell 'Geronimo' as you jump crazily into monopolistic opposition."
Quartz sat down with Rothblatt after her talk to chat more about her thoughts on AI, living forever, free education, and what happens to the soul once we've made digital copies of ourselves.
Continue reading "Entrepreneur and CEO Martine Rothblatt thinks we'll 3D print new bodies and live forever on the internet" »