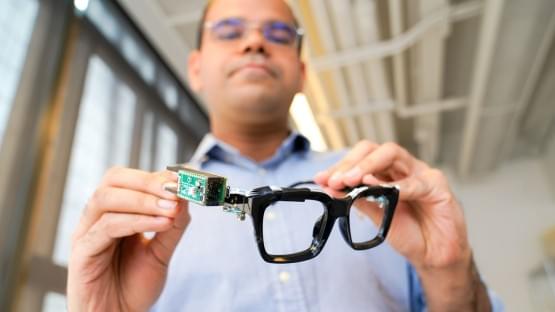 Throughout history, sonar's distinctive "ping" has been used to map oceans, spot enemy submarines and find sunken ships. Today, a variation of that technology – in miniature form, developed by Cornell researchers – is proving a game-changer in wearable body-sensing technology.
PoseSonic is the latest sonar-equipped wearable from Cornell's Smart Computer Interfaces for Future Interactions (SciFi) lab. It consists of off-the-shelf eyeglasses outfitted with micro sonar that can track the wearer's upper body movements in 3D through a combination of inaudible soundwaves and artificial intelligence (AI).
With further development, PoseSonic could enhance augmented reality and virtual reality, and track detailed physical and behavioral data for personal health, the researchers said.