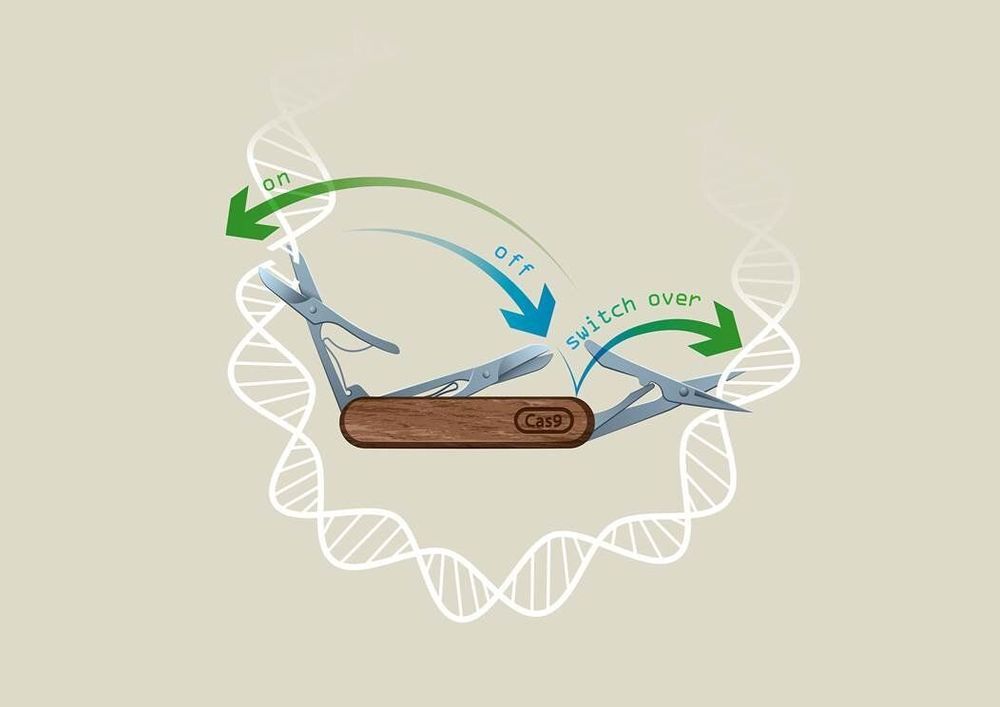 Researchers in Vienna from Ulrich Elling's laboratory at IMBA—Institute of Molecular Biotechnology of the Austrian Academy of Sciences—in collaboration with the Vienna BioCenter Core Facilities have developed a revolutionary CRISPR technology called "CRISPR-Switch," which enables unprecedented control of the CRISPR technique in both space and time.
CRISPR/Cas9 technology is based on a modified version of a bacterial defense system against bacteriophages. One of the landmark discoveries for this technique in fact was laid in Vienna and published in 2012 in a study co-authored by Emmanuelle Charpentier and VBC Ph.D. student, Krzysztof Chylinski. Due to its power to also edit mammalian genomes, CRISPR/Cas9 has rapidly established itself as the most employed gene editing method in laboratories across the world with huge potential to find its way to the clinics to cure rare disease. Just a week ago, the first success in the treatment of sickle cell anemia was announced.
To control the power of genome editing, several groups have worked on systems to control editing activity. Scientists from the lab of Ulrich Elling at IMBA were now able to gain unprecedented control over sgRNA activity, in a system termed "CRISPR-Switch." The results are published in the renowned journal Nature Communications.