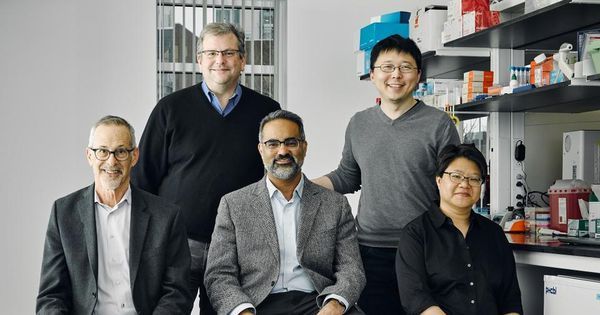 The gene editing technology CRISPR, which has spawned several startups aiming to use the tool to develop new therapies, is now the inspiration for a new company in a less-crowded space: diagnostic testing.
Sherlock Biosciences is launching in Cambridge, Massachusetts, with $35 million in funding. That includes $17.5 million in the form of a non-dilutive grant from the Open Philanthropy Project, an organization primarily funded by Dustin Moskovitz, the billionaire cofounder of Facebook and Asana, and his spouse, Cari Tuna. The Open Philanthropy Project is also making a separate investment in Sherlock, along with other undisclosed investors. CEO Rahul Dhanda says he's still raising more funding for the company's Series A.
One of Sherlock Biosciences' key technologies comes from the Broad Institute lab of Feng Zhang, who did some of the early work elucidating the DNA-modifying potential of CRISPR and its associated enzymes after their discovery in bacteria.
Continue reading "With Launch Of New CRISPR Company, Competition Extends To Diagnostics" »