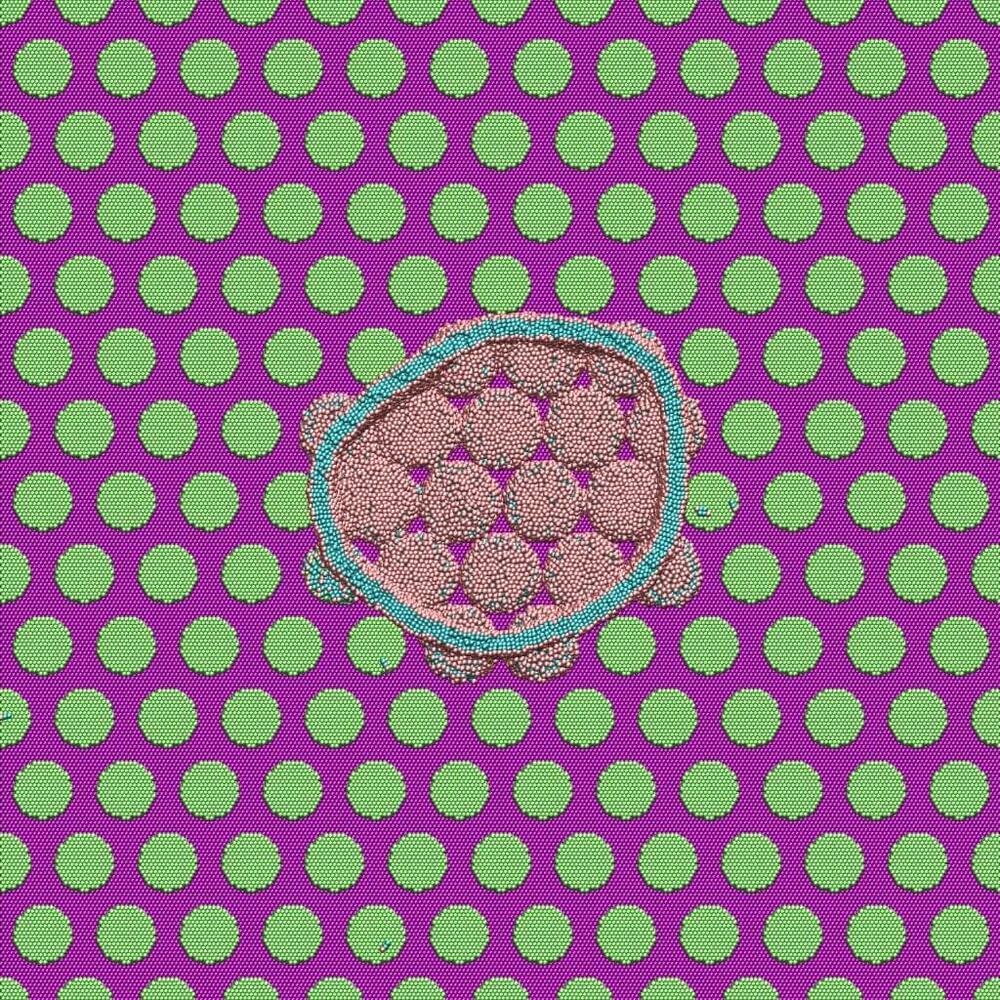 Over the past decade, teams of engineers, chemists and biologists have analyzed the physical and chemical properties of cicada wings, hoping to unlock the secret of their ability to kill microbes on contact. If this function of nature can be replicated by science, it may lead to development of new products with inherently antibacterial surfaces that are more effective than current chemical treatments.
When researchers at Stony Brook University's Department of Materials Science and Chemical Engineering developed a simple technique to duplicate the cicada wing's nanostructure, they were still missing a key piece of information: How do the nanopillars on its surface actually eliminate bacteria? Thankfully, they knew exactly who could help them find the answer: Jan-Michael Carrillo, a researcher with the Center for Nanophase Materials Sciences at the Department of Energy's Oak Ridge National Laboratory.
For nanoscience researchers who seek computational comparisons and insights for their experiments, Carrillo provides a singular service: large-scale, high-resolution molecular dynamics (MD) simulations on the Summit supercomputer at the Oak Ridge Leadership Computing Facility at ORNL.