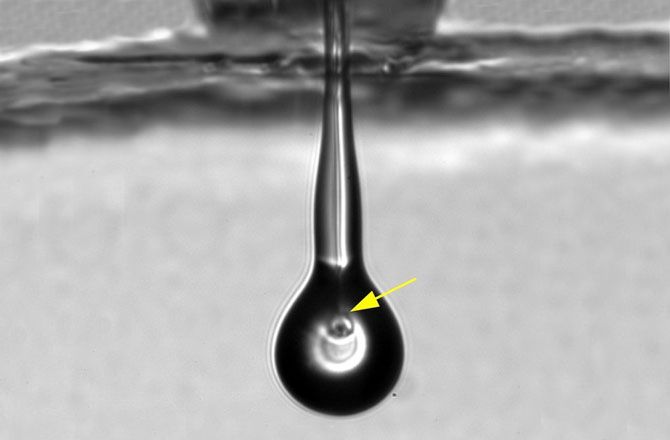 The yellow arrow points to retinal ganglion cell, responsible for transmitting signals from the eye to the brain.
Using an inkjet printer, researchers have succeeded in printing adult eye cells for the first time. The demonstration is a step toward producing tissue implants that could cure some types of blindness.
Scientists have previously printed embryonic stem cells and other immature cells. But scientists had thought adult cells might be too fragile to print. Now, researchers have printed cells from the optic nerves of rats, finding the cells not only survived, but also retained the ability to grow and develop.
Continue reading "Eye Cells Inkjet-Printed for First Time" »