Robert McMillan — Wired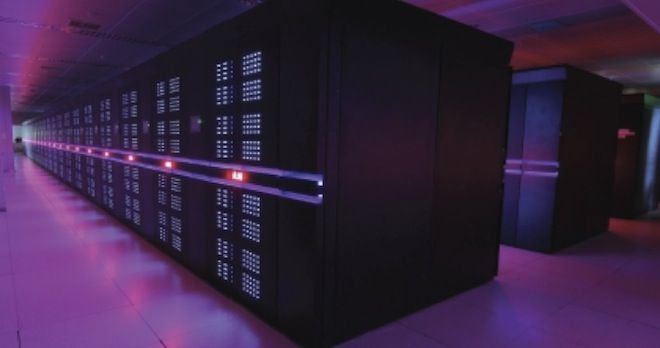 Every six months, a team of supercomputing academics compiles a list of the most powerful computers on the planet. It's called the Top500 list, and it has become a competition of sorts. National labs vie against universities, military facilities, NASA, and even temporary cloud-based supercomputers—all to see who's building the worlds' largest number-crunching machines.
This year, the machine on the top of the list is Tihane-2, a Chinese system that can perform 33.86 quadrillion calculations per second. But here's the thing. Tihane-2 was on top back in November of 2013, and a year ago too. In fact, when you look at the top 10 machines on the June list, there's only one new entry–an unidentified Cray supercomputer, operated by the U.S. government. It's ranked tenth.