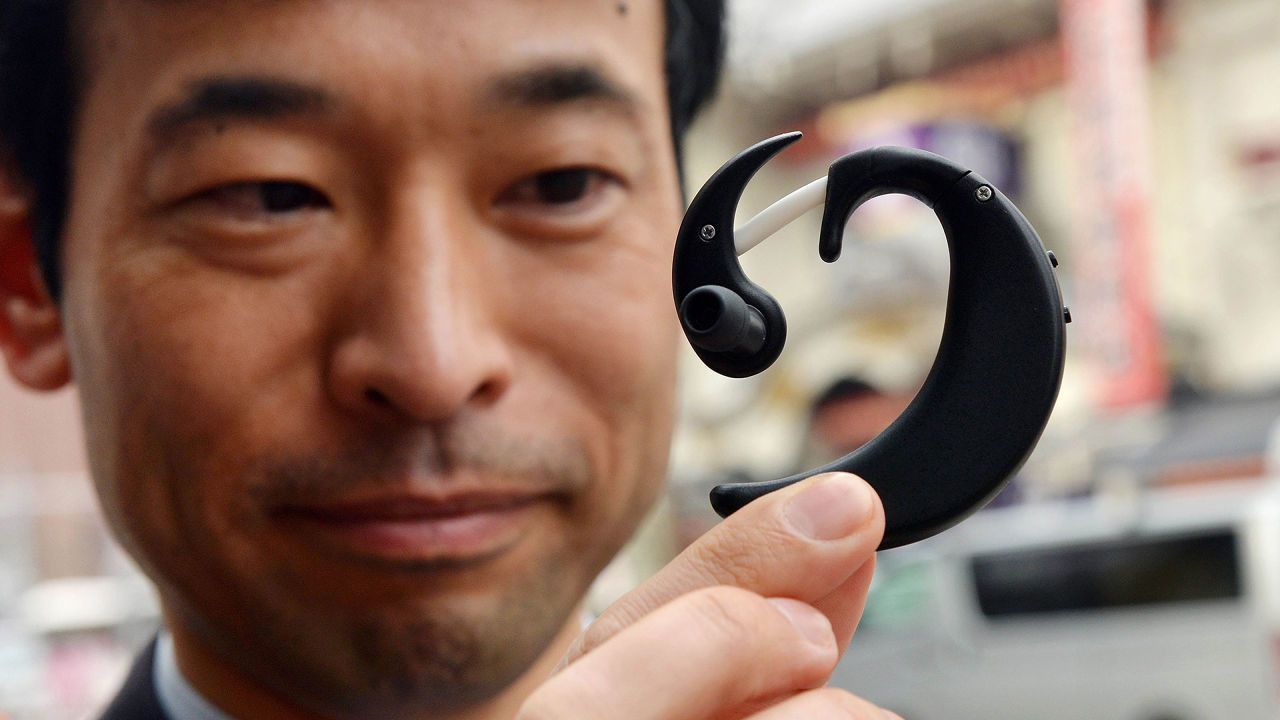 This tiny computer clips onto your ear and lets you scroll through a menu by winking or pause a song by scrunching your nose. The Samantha Stevens-ification of human interaction has begun.
It looks like we're one step closer to becoming cyborgs with little chips implanted in our skulls. Researchers in Japan are currently developing the "Earclip wearable PC," a tiny computer that clips onto your ear. It weighs all of 17-grams (0.59 ounces), but manages to house a GPS, compass, gyro-sensor, battery, barometer, speaker and microphone, and its functions are controlled by your facial expressions: the blink of an eye, a raise of an eyebrow, a click of the tongue. As inconspicuous as a hearing aid, it's less dorky-looking than Google Glass.
"We have made this with the basic idea that people will wear it in the same way they wear earrings," creator Kazuhiro Taniguchi, an engineer at Hiroshima City University, told AFP in a recent interview.