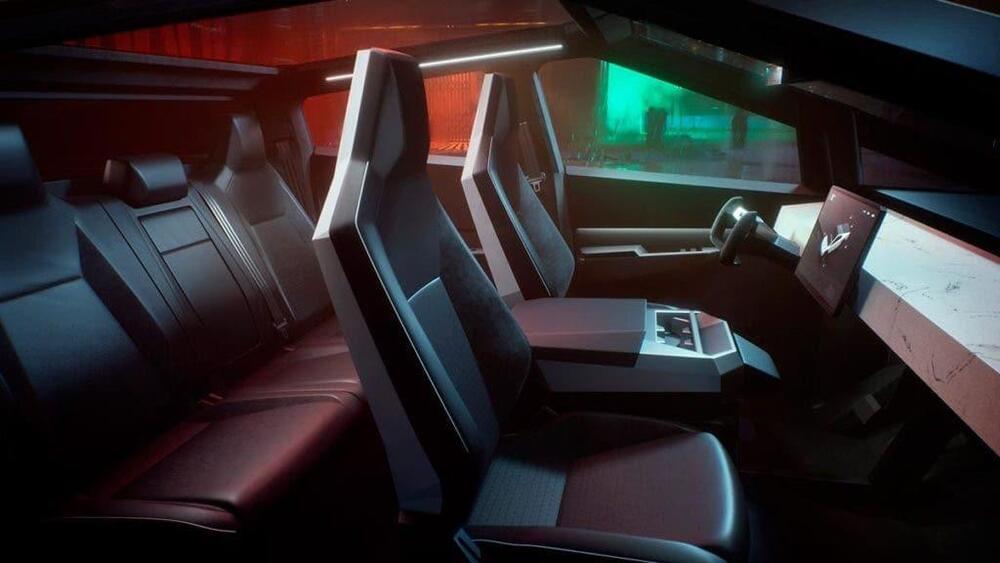 The first deliveries of the Tesla Cybertruck are expected to take place later this year, and there are still a handful of unknowns about the futuristic truck. In recent weeks, however, Tesla CEO Elon Musk shared some details about the vehicle, alongside some included in the automaker's latest Master Plan.
In its Master Plan 3 unveiled on April 5, Tesla stated that the Cybertruck will have a 100 kWh battery pack. However, it's not clear if this refers to a base model or another specific variant, as reported by The Street. The battery pack size is the same as those of the Model S and X, Tesla's premium-level sedan and SUV, despite the truck being a wider and heavier vehicle than these.
Cybertruck rivals in the electric pickup sector include the Rivian R1T and the Ford F-150 Lightning, which feature 135 kWh and 131 kWh battery packs, respectively. The Cybertruck will also include a 3,500-pound payload capacity, adjustable air suspension, and lockable exterior storage measuring about 100 cubic feet.