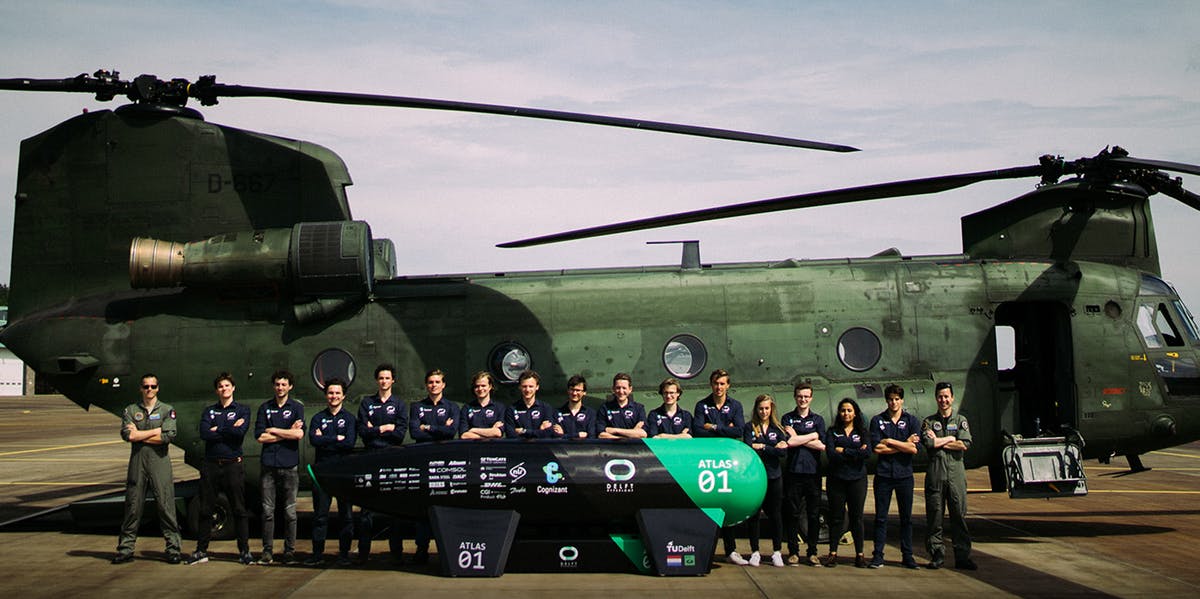 Delft Hyperloop is back, and it claims it's about to break the speed record for hyperloop. As 20 teams gather in Hawthorne, California, for SpaceX's third pod racing competition on Sunday, the Netherlands-based group could be one of the key drivers in a transportation revolution.
"Our objective is to go faster than the current record," Clément Hienen, the team's design engineer, tells Inverse. "For sure, we designed to break the record."
It's a bold claim, especially considering the wider industry. When Elon Musk first released his white paper for a vacuum-sealed-tube-based transportation system in 2013, he claimed pods could fly through at a theoretical maximum speed of 700 mph — cutting a six-hour drive from Los Angeles to San Francisco down to just 30 minutes. Musk's own firms set a public speed record of 220 mph in August 2017, only for Richard Branson-backed Virgin Hyperloop One to beat the record with 240 mph in December 2017. Delft plans to beat both of these.
Continue reading "How These University Students Plan to Break the Hyperloop Speed Record" »