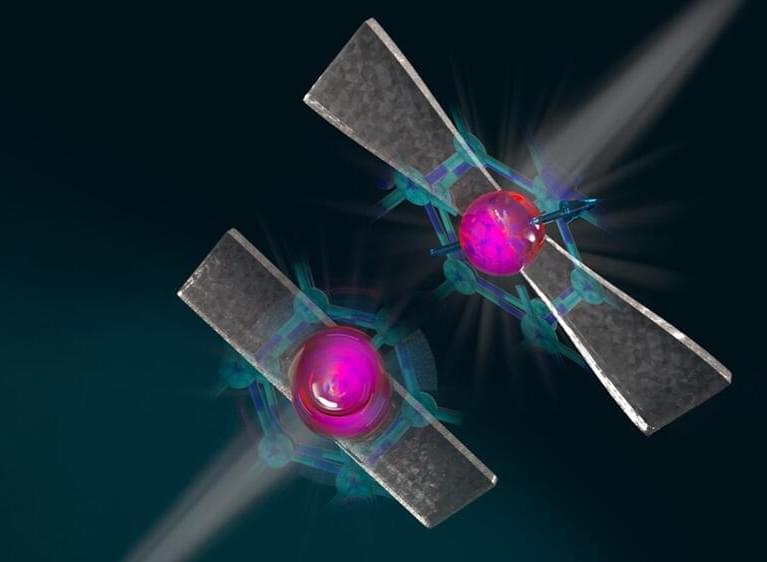 Researchers are claiming a breakthrough in quantum communications, thanks to a new diamond-stretching technique they say greatly increases the temperatures at which qubits remain entangled, while also making them microwave-controllable.
Quantum networking is an emerging field that uses weird quantum phenomena to send and receive information. These networks will be impossible to hack, and will use quantum entanglement to cover large distances, creating pairs of qubits which mirror each other's quantum state without any physical connection.
Diamond-based qubits are capable of maintaining their state of entanglement for a decent length of time – but only provided they're kept incredibly cold – just a hair above absolute zero. That limits their usefulness, because it'd mean you'd need a giant, energy-intensive cooling apparatus at every node of your quantum network.